£395 inc. No hidden fees. A Fair and Affordable price to enable you to get beyond uncertainty.
If you need a lie detector test in Sevenoaks for infidelity, false accusations or theft you can book online using our secure reservation system.
We provide professional, confidential, and exceptionally precise polygraph services, carried out by accredited examiners. Strategically situated in the centre of Sevenoaks, we are dedicated to delivering reliable results with the highest degree of integrity and discretion. Depend on Lie Detector Test UK – Sevenoaks, your trusted ally in truth verification.
Visit our discreet venue at Lime Tree House, 15 Lime Tree Walk, Sevenoaks TN13 1YH, United Kingdom, United Kingdom, where privacy is paramount. Please note our office operates strictly by appointment, ensuring dedicated attention to your needs. We eagerly await your consultation.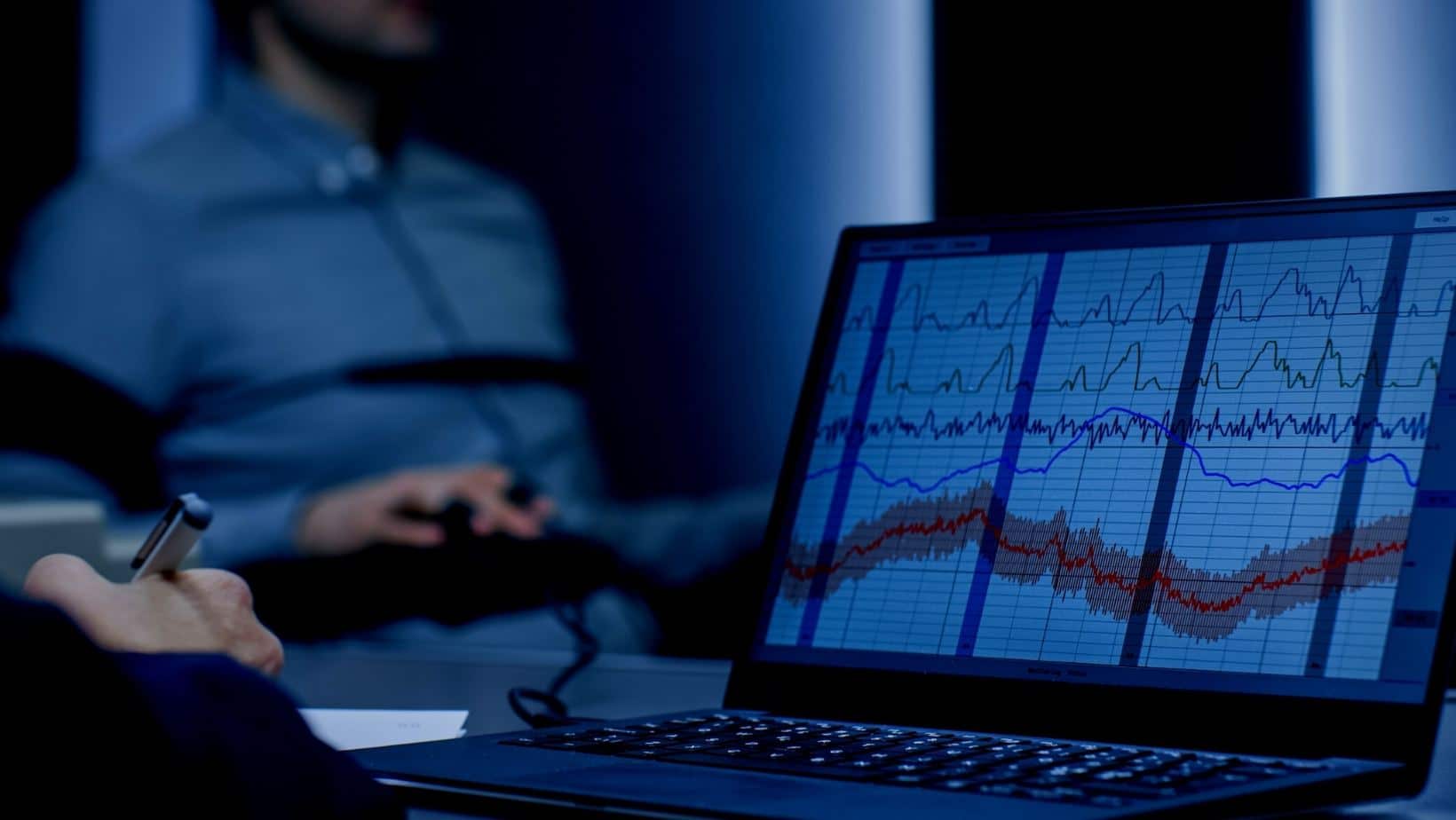 Use our secure online booking system to request your preferred date, time and location for a lie detector test.
To proceed and confirm your booking, we only require an upfront payment of a £100 deposit (a non-refundable booking fee).The booking fee is payable upon reservation and will be deducted from the total amount due at least 48 hours prior to the test.
The non-refundable booking fee confirms the customer's intention to proceed with the booking and is used to cover costs we will have incurred, such as travel and venue expenses.
The booking fee is paid at the moment of the booking and then subtracted from the total to be paid a minimum of 48 hours before the test.
The nature of our work requires our examiners to be flexible and involves travel time and costs. Therefore we require a £100 non-refundable booking fee payment when you book your appointment.
The payment is non-refundable to ensure that the subject does in fact intend to take the test.
Without these measures in place, there is a temptation for a guilty party to book a test as proof that they have nothing to hide, and subsequently cancel the booking. Please be sure you or the test taker can, and intend to make the appointment when you book with us
We are a highly mobile polygraph service for client convenience, making ourselves available days, nights and weekends. This mobility requires us to be efficient in fee collection and scheduling. We would not be able to keep our fees so reasonable if after driving several hours, an examinee decided not to show up, leaving us with no work, no income and a long drive home. For these reasons, we do require £100 non-refundable booking fee WHEN you make your appointment.
Once an appointment is made, fees are non-refundable. You may certainly call for a free consultation at any time, we simply ask that you not schedule an appointment until you are certain you can make that appointment.
If you require any assistance with your online booking or have any further questions, please contact our support team on 07572 748364
Welcome to Lie Detector Test UK – Sevenoaks
Welcome to Lie Detector Test UK – Sevenoaks, your reliable destination for professional polygraph services. Centrally located, our office in Sevenoaks provides easy access to clients across the region. Our commitment lies in delivering accurate, confidential, and highly professional polygraph examinations while maintaining the highest standards of integrity and discretion.
Our Expert Team
Our team consists of skilled, experienced, and accredited polygraph examiners, trained to the industry's highest standards. Each examiner has an in-depth understanding of the sensitive nature of polygraph testing, ensuring each test is conducted with respect, care, and utmost professionalism.
Cutting-Edge Polygraph Testing
At Lie Detector Test UK – Sevenoaks, we utilise advanced polygraph technology and methodologies in our examinations. This state-of-the-art approach allows us to conduct highly accurate and reliable tests, designed to provide objective assessments of truthfulness. Whether it's for personal matters, professional concerns, or legal issues, our polygraph services can provide the clarity and resolution you need.
Tailored Services for Diverse Needs
We cater to a diverse range of needs, offering tailored polygraph services to individuals, legal professionals, and businesses. Our expert team understands the unique circumstances behind each test and will ensure the process is customised to suit your specific requirements.
Unwavering Professionalism and Integrity
Choosing Lie Detector Test UK – Sevenoaks means entering a partnership based on trust, integrity, and confidentiality. We take pride in the professionalism of our services and our dedication to delivering precise, reliable results. Our examiners adhere to stringent protocols to ensure the highest level of accuracy in each test.
Contact Us
For more information or to schedule a lie detector test in Sevenoaks, don't hesitate to reach out to us. Our dedicated team is ready to guide you through the process, address any concerns, and ensure your experience is both comfortable and conclusive.
Lie Detector Test UK – Sevenoaks: Where Accuracy Meets Confidentiality
In essence, Lie Detector Test UK – Sevenoaks represents the convergence of professionalism, integrity, and reliability in polygraph testing. We're here to provide truth verification services you can trust, helping you make informed decisions based on accurate and dependable information. Trust Lie Detector Test UK – Sevenoaks, your trusted partner in truth verification.
This query about a Maidstone lie detector test came from someone worried about her boyfriend's immigration status. Our Maidstone polygraph examiner responded
The Ultimate Solution for Trust & Truth: Only £395 with No Hidden Fees
Are you seeking answers and closure in your personal or professional life? If you're located in Sevenoaks and are dealing with situations involving infidelity, false accusations, or theft, our lie detector test service is the perfect solution to help you gain clarity and peace of mind.
At Lie Detector Test UK, we offer a fair and affordable solution for those seeking the truth. With our secure online reservation system, booking your test has never been easier. Our fully trained and accredited examiners will work with you in a discreet and professional manner, ensuring accurate and reliable results.
Why Choose Lie Detector Test UK in Sevenoaks?
Fair and Affordable Pricing – For just £395, you can access our professional lie detector test services with no hidden fees. We believe in providing a high-quality, trustworthy service at a price that's accessible to everyone in the Sevenoaks community.
Certified and Experienced Examiners – Our examiners are all members of the British Polygraph Association and have years of experience in conducting lie detector tests. Their expertise ensures accurate and reliable results that you can trust.
State-of-the-Art Equipment – We use the latest polygraph technology and techniques to guarantee accurate and consistent results. Our equipment is regularly serviced and calibrated to maintain the highest level of performance.
Confidentiality Guaranteed – Your privacy is our top priority. All the information you share with us is treated with the utmost confidentiality. We never disclose test results or personal information to third parties without your explicit consent.
Convenient Online Booking – Our secure online reservation system makes it simple and convenient for you to book your lie detector test in Sevenoaks. With just a few clicks, you can secure your appointment and take the first step towards finding the truth.
How to Book Your Lie Detector Test in Sevenoaks?
Booking your lie detector test with us is a quick and easy process:
Visit our secure online reservation system.
Choose the date and time that suits you best.
Complete the required information and make your payment.
You will receive a confirmation email with all the details of your appointment.
Don't let uncertainty and unanswered questions hold you back any longer. Book your lie detector test in Sevenoaks today and move forward with confidence and peace of mind.
Our experienced examiners are here to help you uncover the truth and restore trust in your relationships. Schedule your test now and start the journey towards resolution and clarity.
At Lie Detector Test UK – Sevenoaks, our commitment to providing professional, confidential, and precise polygraph testing extends beyond the confines of Sevenoaks. We are proud to offer our services to a multitude of surrounding locations, ensuring that reliable lie detection services are readily accessible.
The popular locations we serve around Sevenoaks include:
Tonbridge
Royal Tunbridge Wells
Orpington
Bromley
Croydon
Dartford
Gravesend
Maidstone
East Grinstead
Reigate
Crawley
Guildford
Ashford
Brighton
Lewes
Bexley
Chislehurst
Epsom
Leatherhead
Woking
Whether you're situated in Sevenoaks or any of these neighbouring locations, we promise to deliver a professional service characterised by integrity, accuracy, and discretion. Lie Detector Test UK – Sevenoaks, making truth verification more accessible than ever.