Lie Detector Test Knowledge Hub
Latest news, social media watch, case studies and industry publications.
Jun201930
Lie Detector Test UK Monthly News roundup for June 2019 includes some of our case studies, invitations to politicians to take polygraph tests, current affairs, public interest stories and much more
Follow us on Twitter to engage with our network of examiners and leading world polygraph groups
Join our community of followers and get regular updates on Facebook
Jan202226
Romford polygraph test used for fraud case A Romford polygraph test recently helped prove fraud. A Romford accountant made £160,000 fraudulent VAT repayment claims from HMRC. The case Aloke Kundu is a member of the Association of Chartered Certified Accountants...
Jan202225
Wigan polygraph test proves theft A Wigan polygraph test recently helped Emma prove her employee Sandra guilty of stealing. Emma suspected Sandra had started to take supplies from her cleaning business. Here is Emma's story and her experience of using Lie Detector...
Jan202224
Basingstoke lie detector reveals drug addiction A Basingstoke lie detector was recently requested by Hannah. Hannah was concerned that her girlfriend Isla had developed a drug addiction. Here is Hannah's story and the outcome of Isla's lie detector test. The...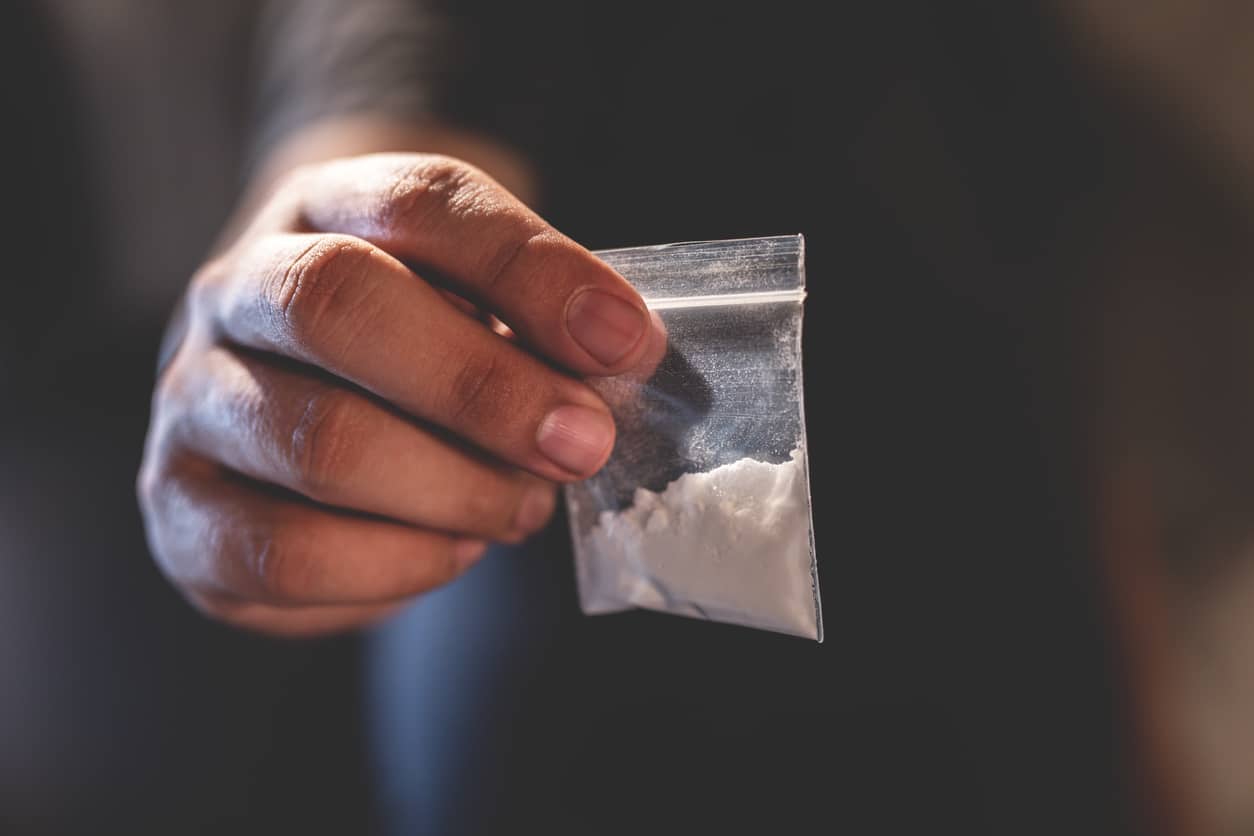 Jan202222
Hartlepool polygraph used in driving ban case The case A danger driver was caught behind the wheel again after being banned for trying to outrun police. Kieran Reynard admitted to an officer he did not hold a licence when seen in an Audi A4. The event happened in...
Jan202221
Bedford Lie detector test reveals drug addiction The case A Bedford lie detector test recently revealed a drug addiction case. Molly came to us with concerns that her daughter Jenna has developed a drugs habit. The concerns started when Molly dropped out of...
Jan202221
Nottingham polygraph test proves affair A Nottingham polygraph test recently revealed that a husband was guilty of cheating on his wife. Tiffany came to Lie Detector Test UK when she suspected that her husband was having an affair with his ex. Here is Tiffany's...
Jan202220
Watford Polygraph test proves alcoholism A Watford polygraph test was recently used to help Simon prove his staff member Garry guilty of developing an addiction to alcohol. Simon runs a local pub in Watford and became concerned over Garry during lockdown. Here is...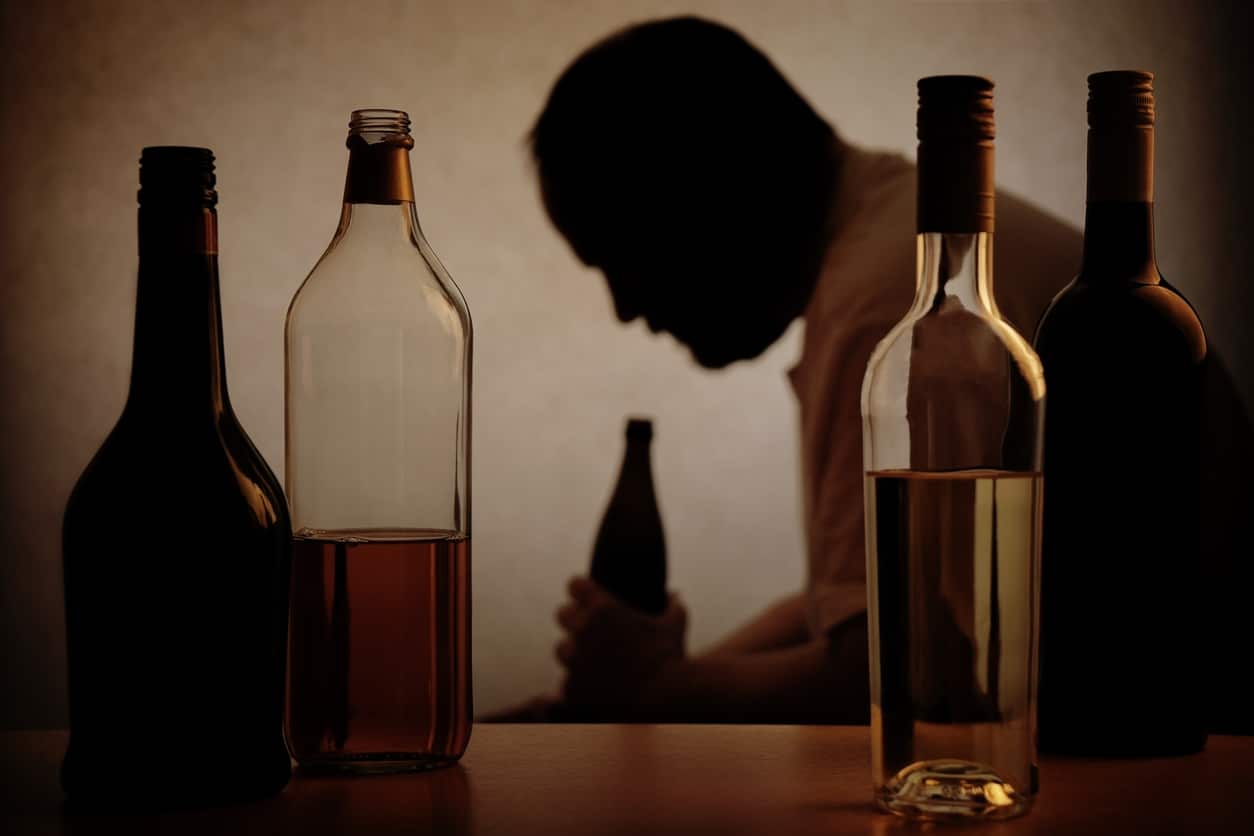 Jan202219
Manchester polygraphs used in fraud case The case Cheryl Ann Stringer, 54, defrauded Anne Blackham, 82, and splurged the pensioners money. The callous carer fitted her home with new carpets and curtains with the ill-gotten cash. Stringer was one of four members of...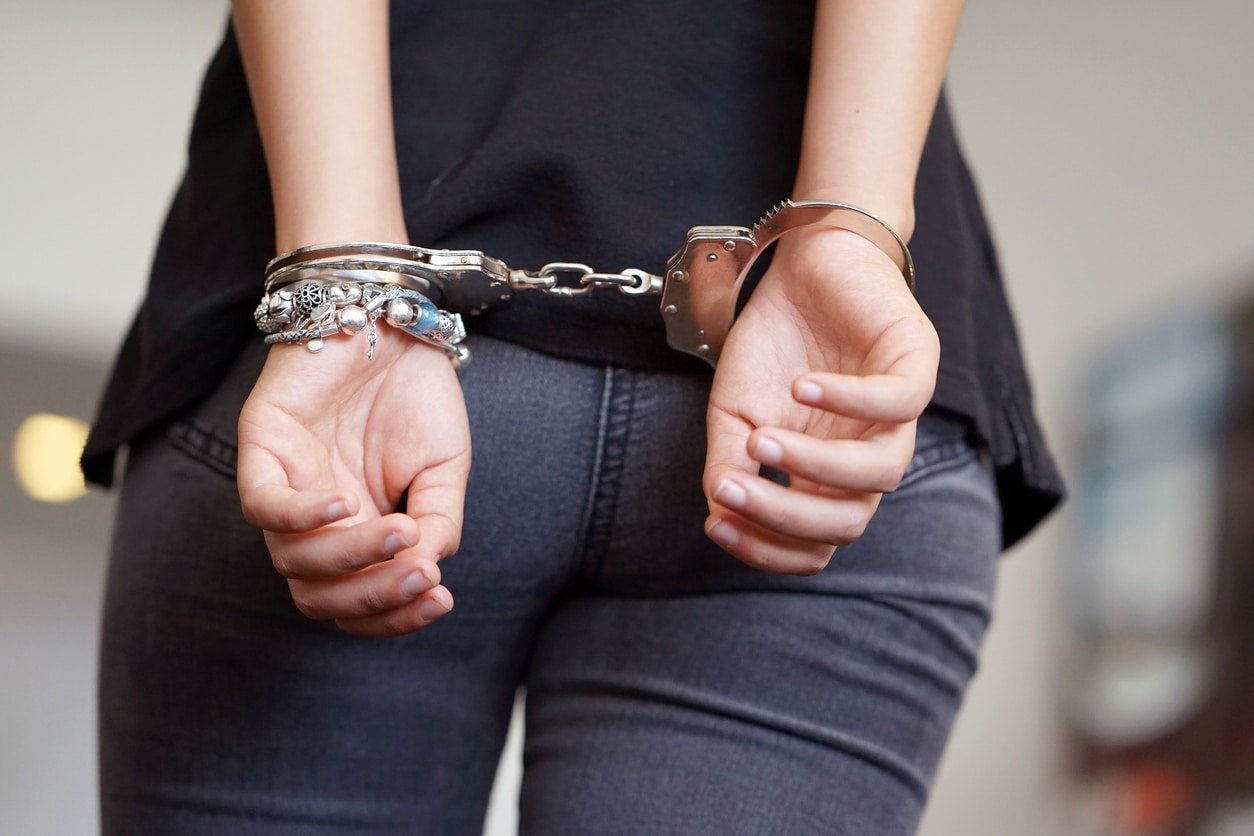 Jan202218
Coventry polygraph test proves affair The case A Coventry polygraph test recently proved a husband guilty of cheating on his wife. Stacey wanted Ian to take a polygraph test when she discovered a bra in his car that didn't belong to her. Here is Stacey's story and...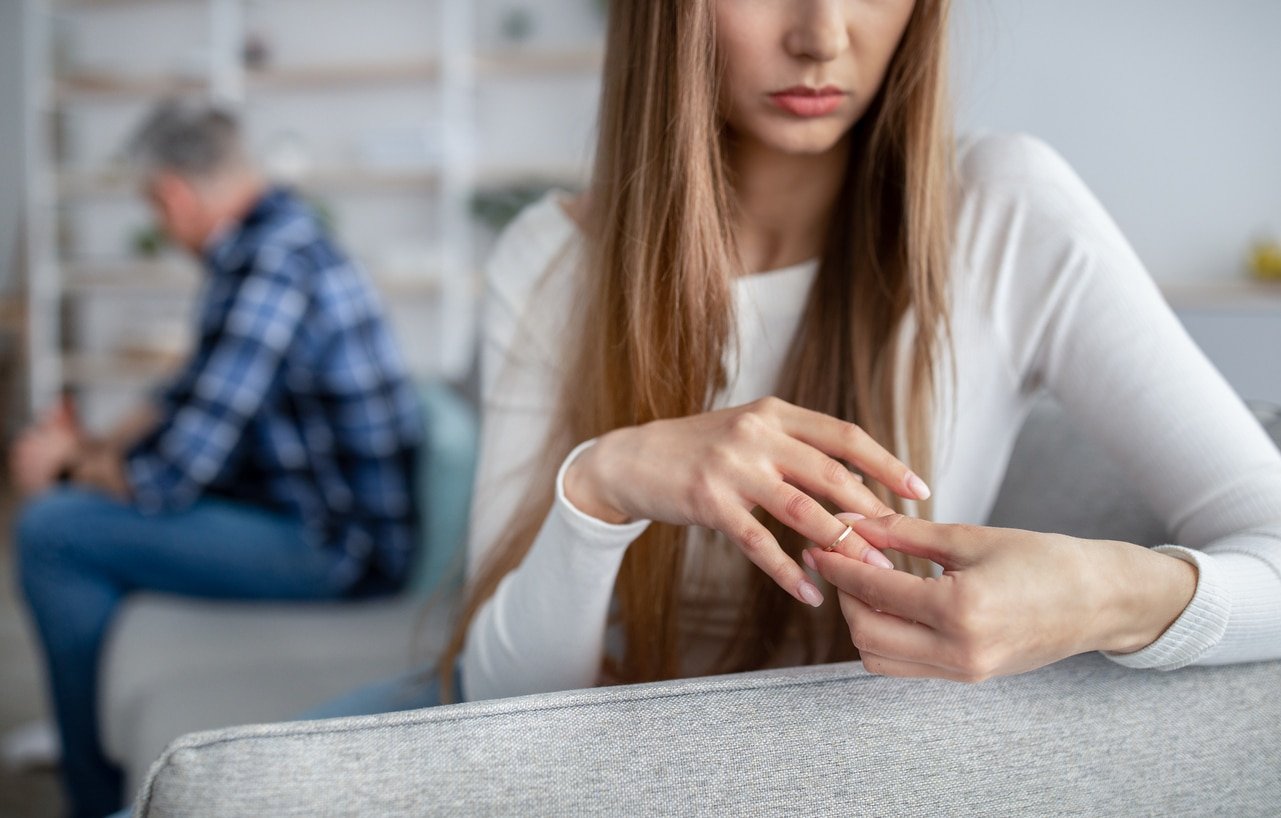 Jan202217
Reading lie detector stops rumours A Reading lie detector test recently stopped vicious rumours being spread by Georgia's old best friend Erin. Georgia came to Lie Detector Test UK when she suspected that Erin was spreading horrible rumours after the pair had...
Jan202215
London Polygraph test invitation for Boris Johnson We invite Boris Johnson to take a lie detector test at our London office. The Prime minister hit news headlines this week with more allegations surrounding his partying at number 10 Downing Street during lockdown....
Jan202214
London polygraph test for Prince Andrew case A London polygraph test will clear up allegations towards Prince Andrew quickly. The case has now been ongoing for months and in recent breaking news the Queen has subsequently stripped Andrew of his official royal...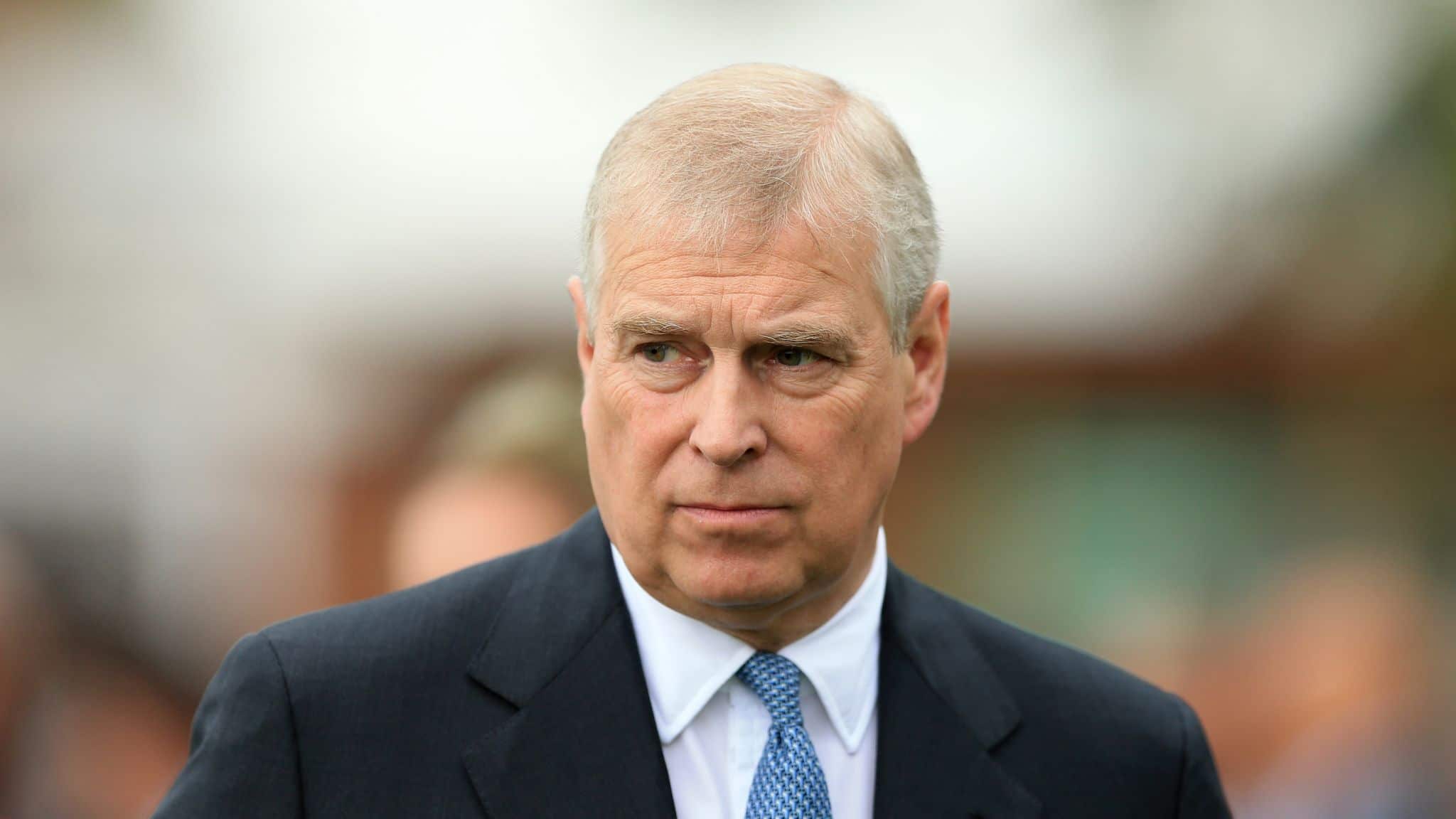 Jan202213
London polygraph proves Elizabeth Holmes fraud A London polygraph test could have found Elizabeth Holmes guilty of false claims sooner. The case The rise and fall of Theranos founder Elizabeth Holmes finally came to an end last Monday. A jury found the tech icon...
Jan202213
Bristol lie detector reveals affair to sceptic A Bristol lie detector recently proved to husband Jake that his wife Naomi was having an affair. Jake was a sceptic of polygraph testing, but decided to come to Lie Detector Test UK when he reached an all-time low. He...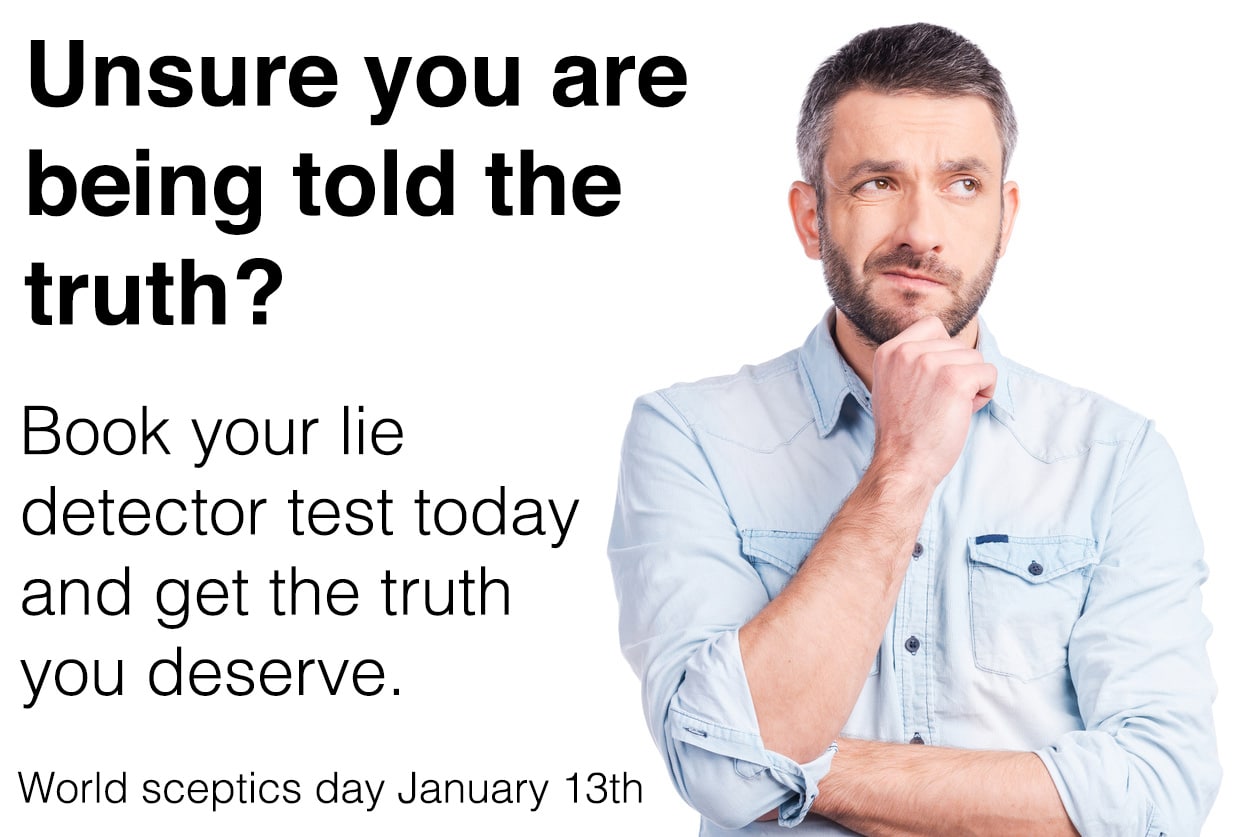 Jan202212
A Chester polygraph has become part of release terms for a man found with more than 1,000 indecent images of children. The case Philip Waterhouse, 53, of Alpraham Crescent, Upton, had previously pleaded guilty to possessing indecent and prohibited images of...
Jan202211
The case A Nottingham polygraph test recently proved to husband Mark that his wife Charlotte was having an affair. Mark first suspected Charlotte when she joined a local yoga class. However, the results revealed more than Mark bargained for. The beginning After...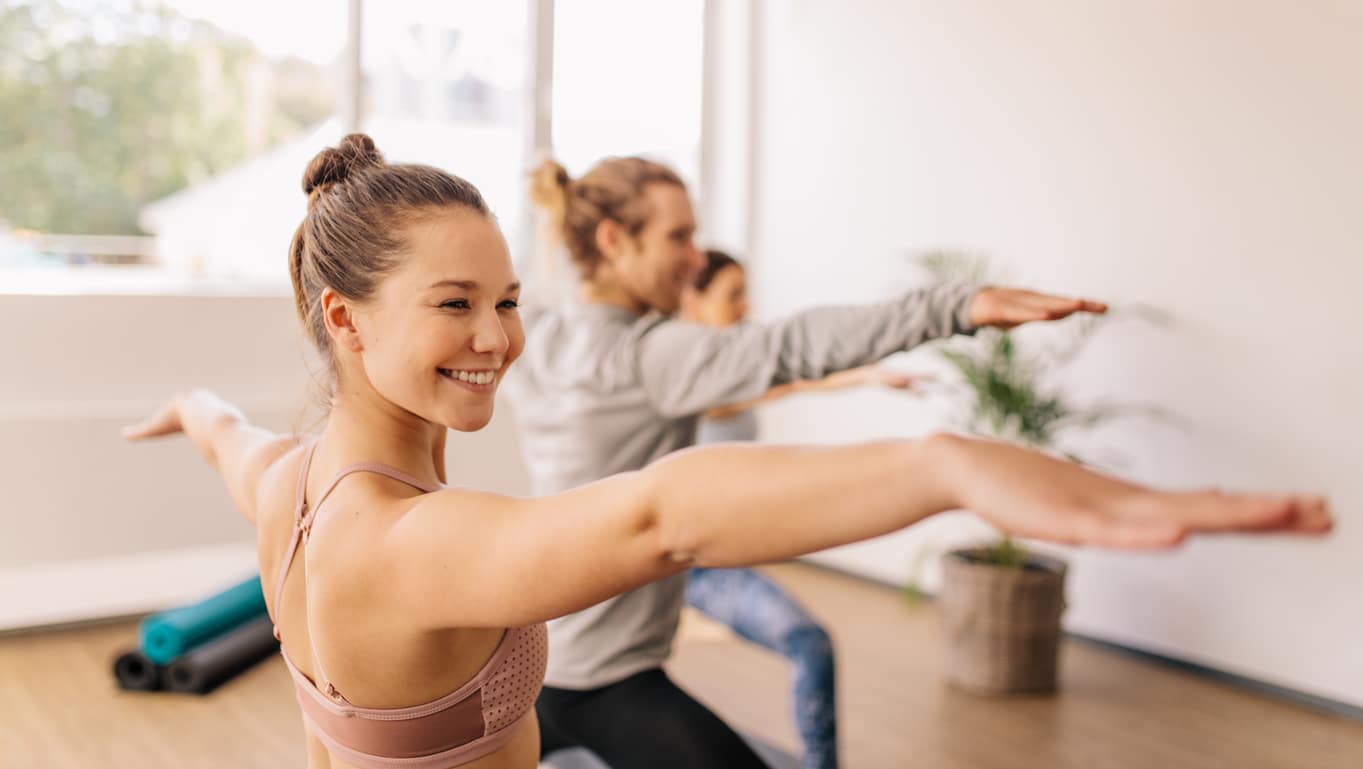 Jan202210
The case A Bracknell lie detector test recently found a cousin guilty of fraud. Susan recently sponsored her cousin Hannah in a charity half marathon. However, weeks later Susan begins to suspect that Hannah lied about the charity event and instead kept the cash...
Jan20228
Maggie Oliver Foundation New year update Each year Lie Detector Test UK reviews its donations to and sponsorship of charities.  We are happy to offer our continued support to the Maggie Oliver Foundation. Lie Detector Test UK ensure all of our charities we donate...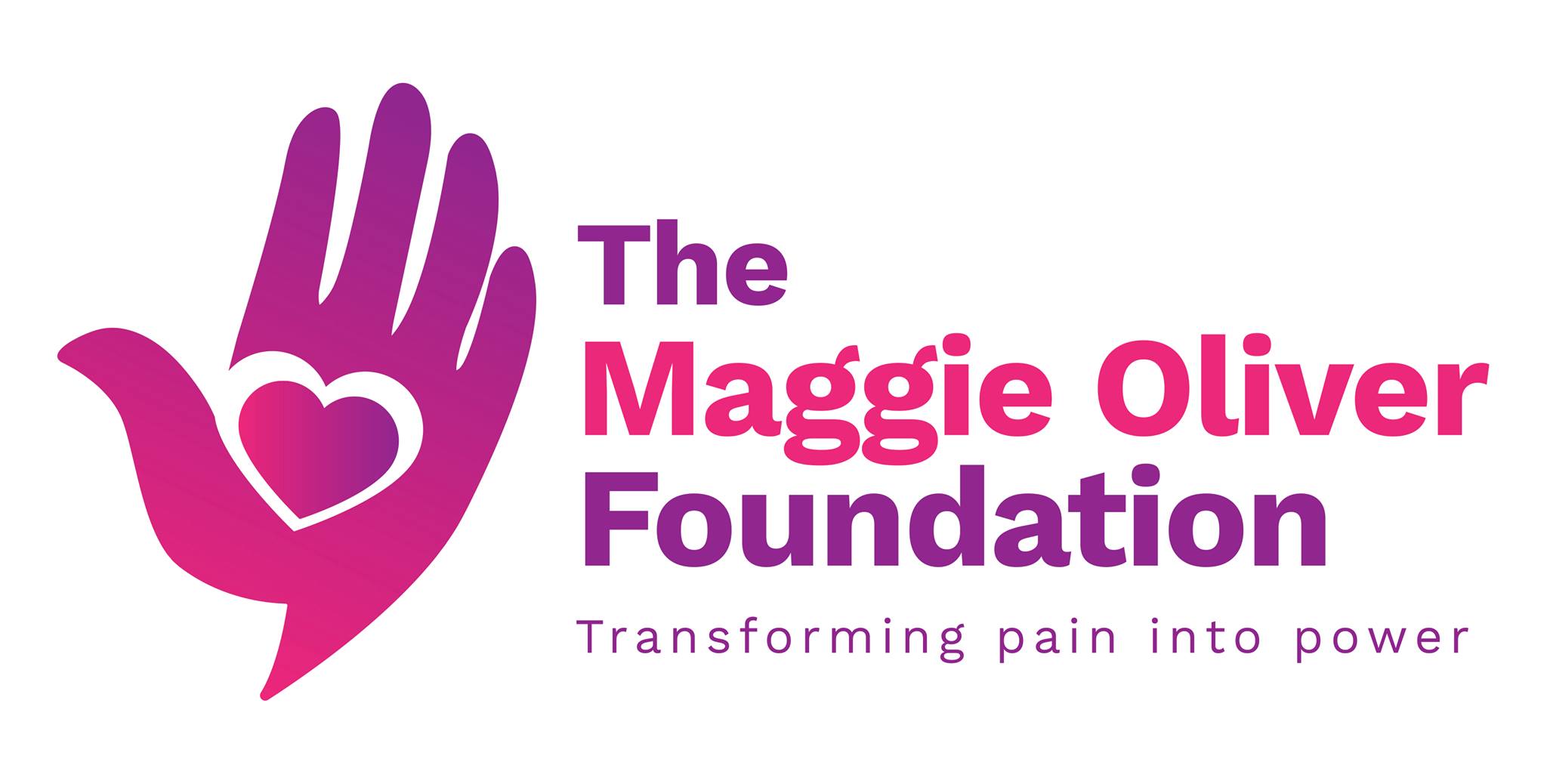 Jan20227
Cambridge polygraph proves alcoholism A Cambridge lie detector test recently proved an alcohol addiction. Our client Gerald came to us suspecting his friend Tim had an alcohol addiction. Read below for Gerald and Tom's story and the outcome of the case. The start...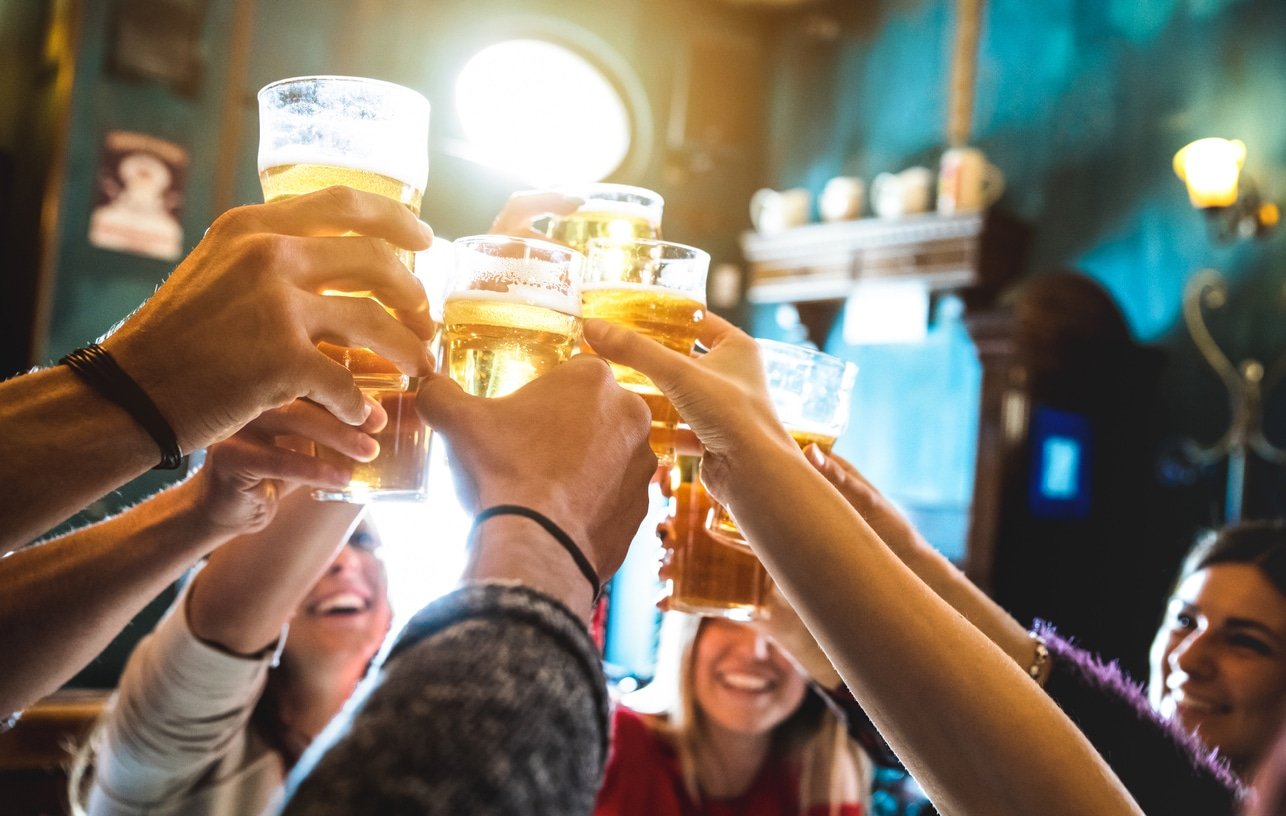 Jan20226
London polygraph to deter future crime London polygraphs are being used in a series of police cases during interrogations. Police are also using polygraph testing as a terms of release for sex offenders. With the use of lie detector testing becoming more apparent...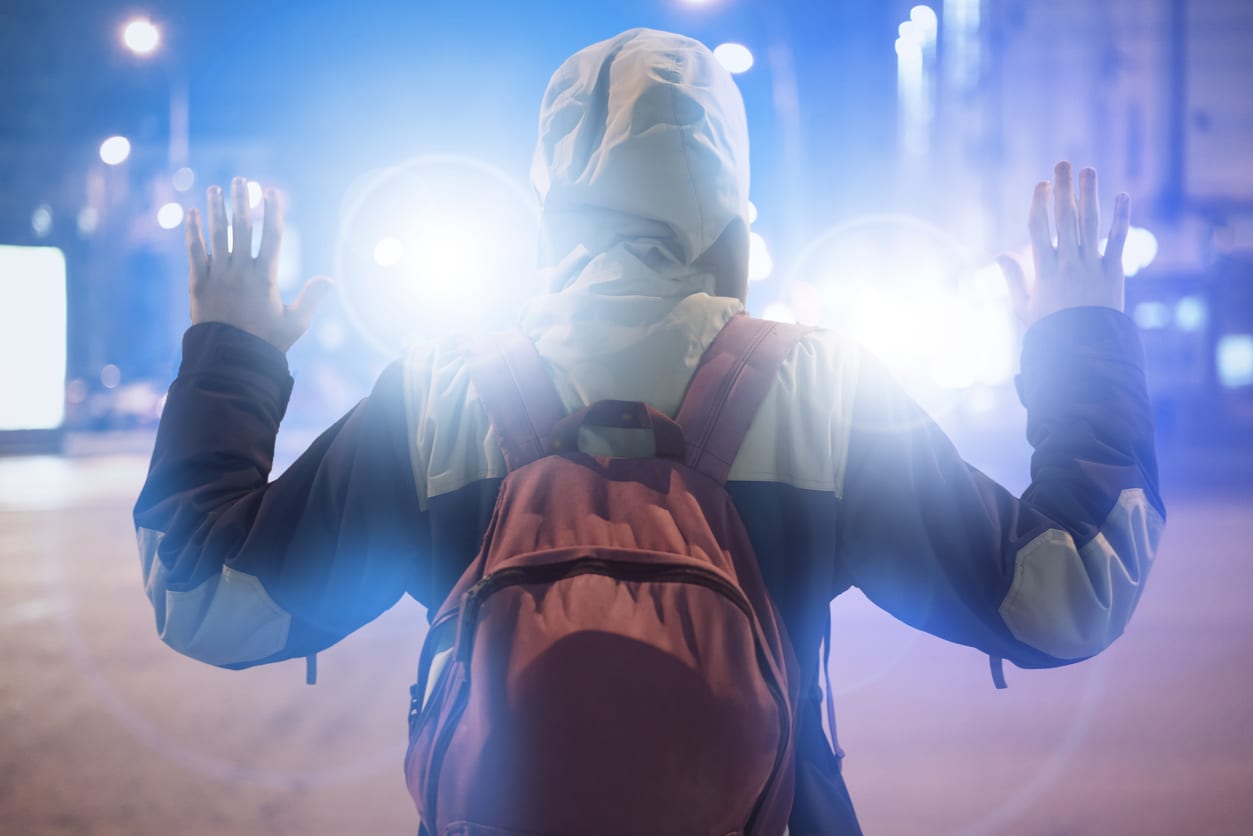 Jan20225
Wrexham lie detector used for infidelity A Wrexham lie detector was recently requested by Cam who suspected his partner Shaun guilty of cheating. Cam had always been happy at how well Shaun had got along with his family. However, when Cam found Shaun in an embrace...
Jan20224
Wolverhampton polygraph used for fraud A Wolverhampton polygraph test could have helped in a recent fraud case. Police found a former Wolverhampton councillor guilty of attempting to commit fraud. The story Harman Banger, 40, and his wife Neena Kumari, 38, of...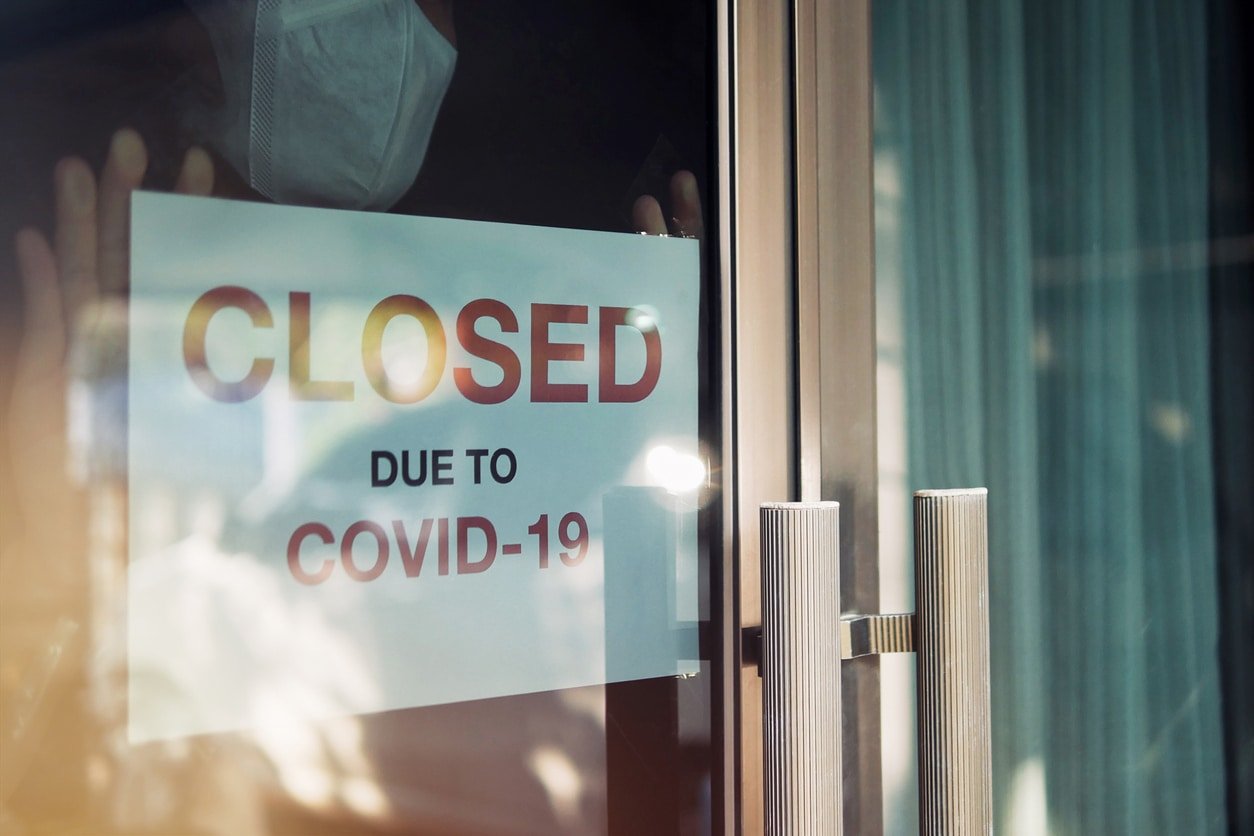 Jan20223
New year but same old lies It was a New year but for Steven if was one full of the same old lies. Steven came to Lie Detector Test UK when he found a series of mysterious emails over Christmas between his fiancé Fiona and a colleague named Carl. How it began Steven...
Jan20223
Maidenhead polygraph used for employment Our Maidenhead polygraph office were recently asked if an employee can request a polygraph test. Grace applied for a job that wanted her to take a polygraph test are part of the employment process. Here is Grace's story and...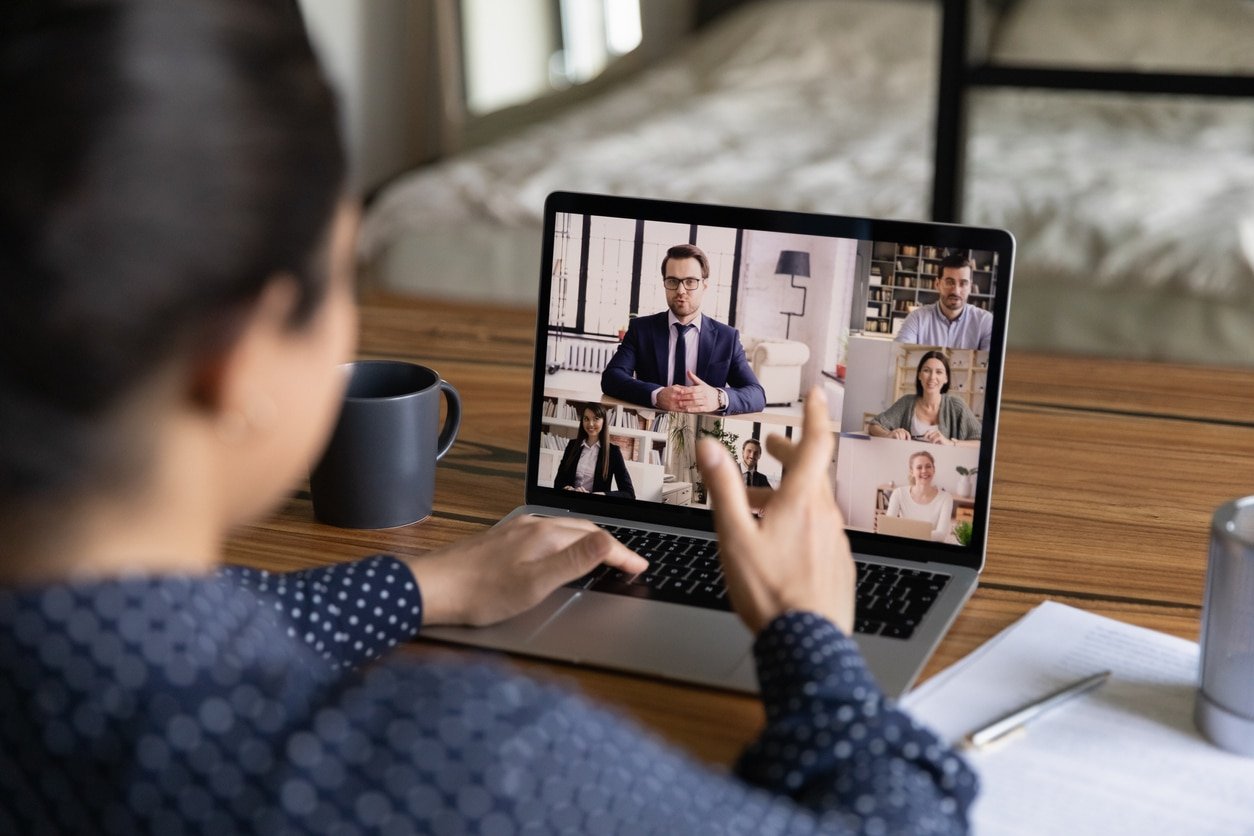 Jan20221
Sunderland polygraph used in drink spiking cases Sunderland police are investigating a spiking case that took place this week. An investigation has been launched and enquiries into these incidents are ongoing. The case Stack Seaburn say they are "aware of a small...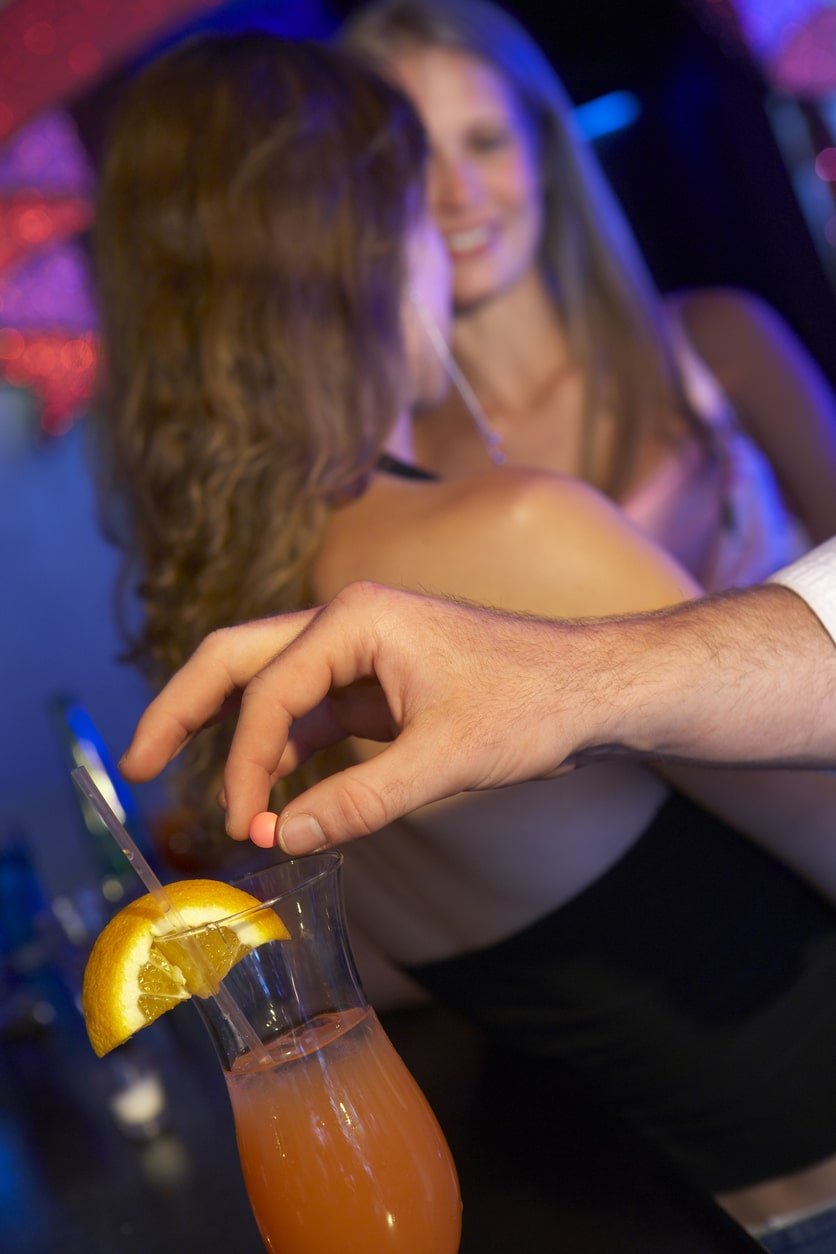 Dec202131
Peterborough lie detector puts abuser behind bars Peterborough police recently arrested Peter Coster, 38, after a historical sex abuse case came to light. Coster was contracted to complete some work at a school a number of years ago. How it all began Coster met a...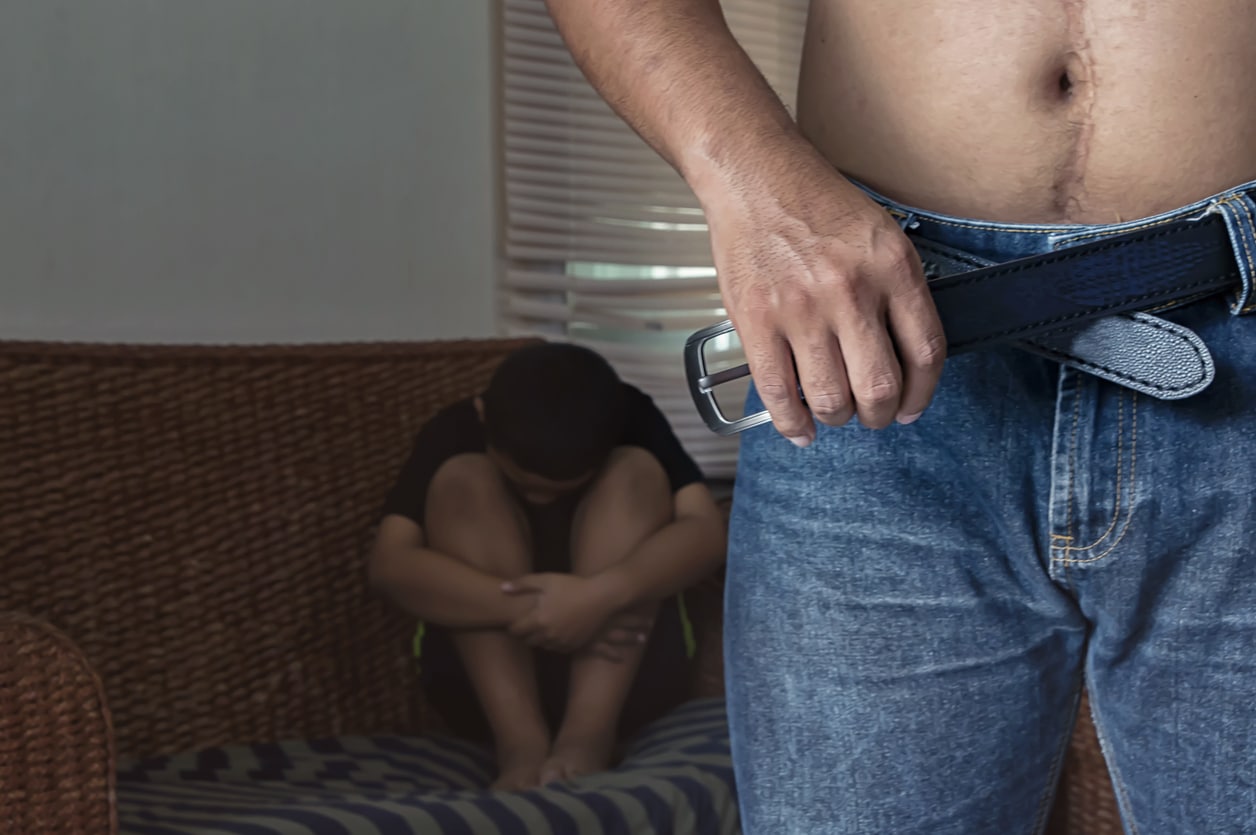 Dec202130
Chester lie detector test reveals affair A Chester lie detector recently revealed an affair between a husband and a work colleague. Sandra was concerned her husband Gareth had been having an affair with his manager at work. Here is the story and how it unfolded....
Dec202129
Polygraph test reveals Christmas party kiss A polygraph test recently revealed Becca's husband Freddy guilty of sharing a kiss with a colleague at his office Christmas party. Becca suspected Freddy guilty of having a crush on his colleague Maxine. Here is Becca's...
Dec202128
Leicester polygraph proves teens gaming addiction Leicester polygraph proves Lisa's son Toby guilty of lying about his gaming habits. Lisa became worried about Toby over lockdown last year when he started to spend more time online gaming with his friends due to the...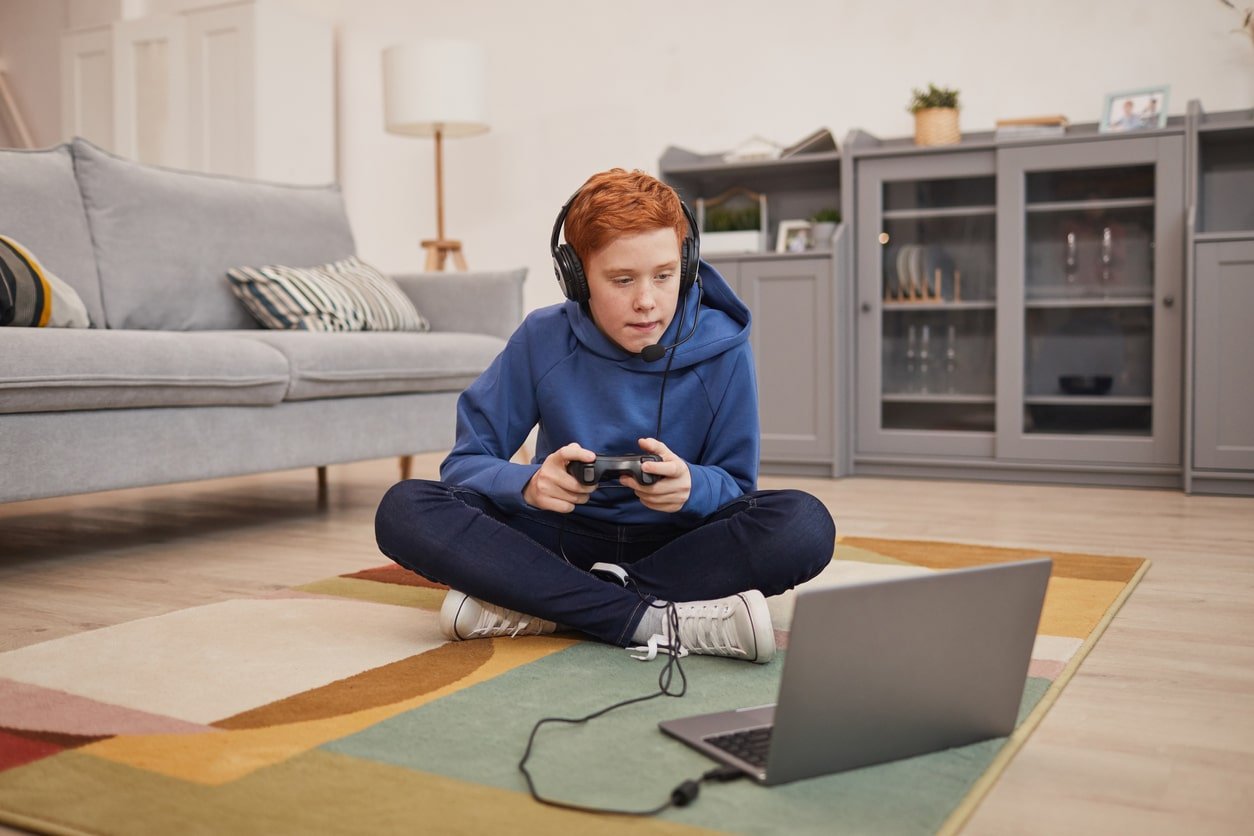 Dec202127
Reading lie detector test used in drug abuse case A Reading lie detector test recently helped Sally discover if her son Peter was still taking drugs. Sally came to Lie Detector Test UK three years ago when she became suspicious that Peter was addicted to cocaine....
Dec202125
Newcastle polygraph proves employee is hacker A Newcastle polygraph test helped our client Jen prove her employee Ricky guilty of attempting to hack her banking accounts. Jen owns a successful small bakery and prides herself on supporting young and troubled...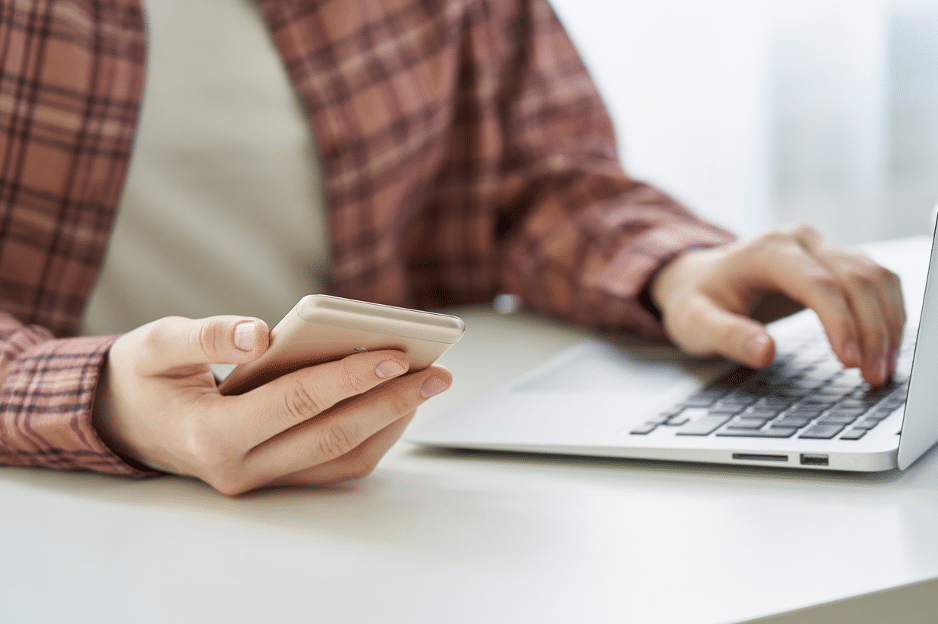 Dec202124
Peterborough polygraph could help in theft case A 16-year-old boy has been locked up after carrying out a rampage of "brutal" and "horrific attacks" on the streets of Peterborough. The teenager will spend five years in a Young Offender's Institution. He admitted to...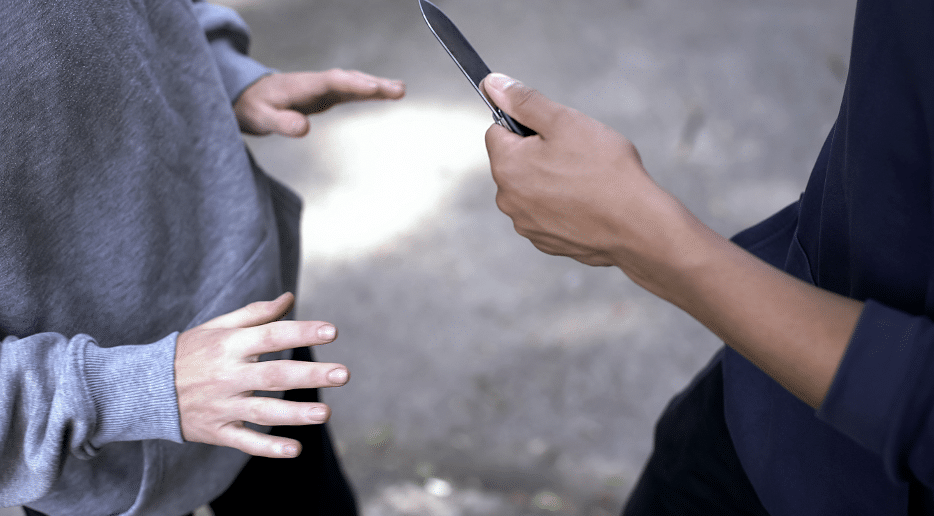 Dec202123
Norwich polygraph reveals husband stole £200 A Norwich polygraph test recently proved a husband guilty of stealing £200 from his wife. Cheryl came to us when she suspected her husband had stolen £200 cash from her purse for gambling. Mick had a past history of...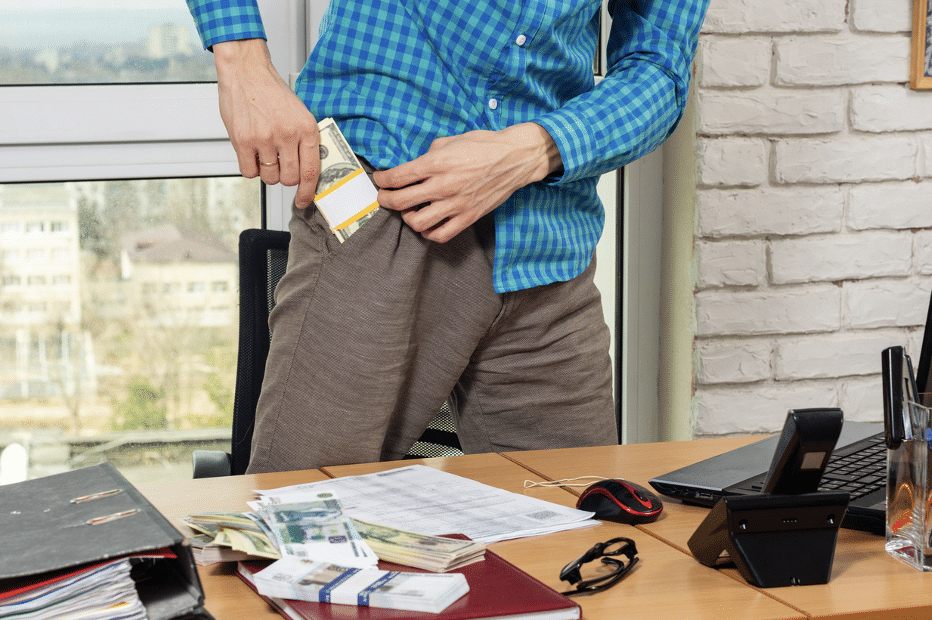 Dec202122
Chester lie detector test reveals affair A Chester lie detector test recently revealed Tom's wife Lilly guilty of having an affair. Tom shares his story and how Lie Detector Test UK helped him find out the truth he deserved. The new equipment The start of suspicion...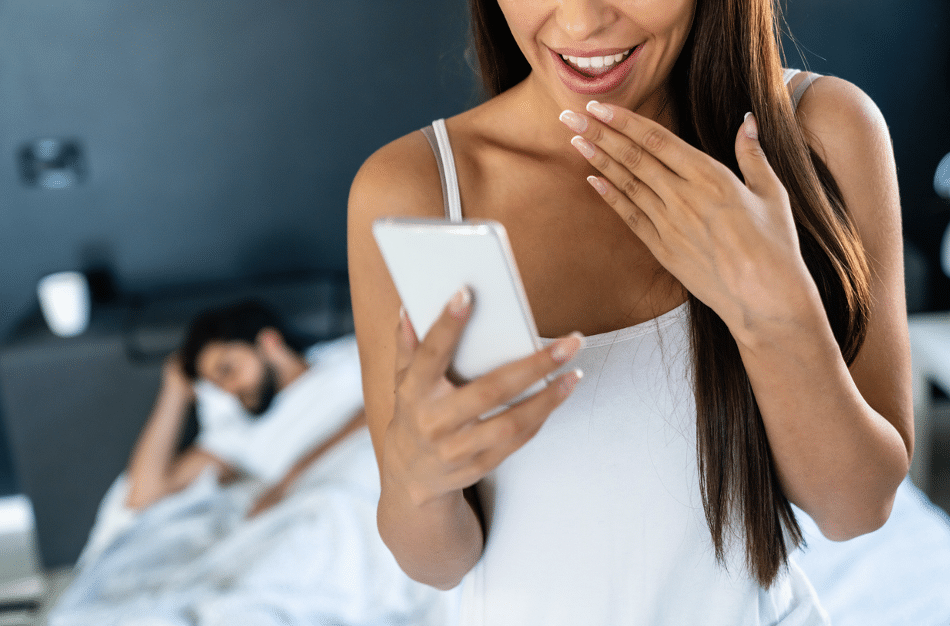 Dec202121
Nottingham lie detector tests for sex offenders Nottingham Police officers are protecting the public by monitoring sex offenders using lie detector testing. The new equipment The brand new polygraph device is now being used by specially-trained detectives. The idea...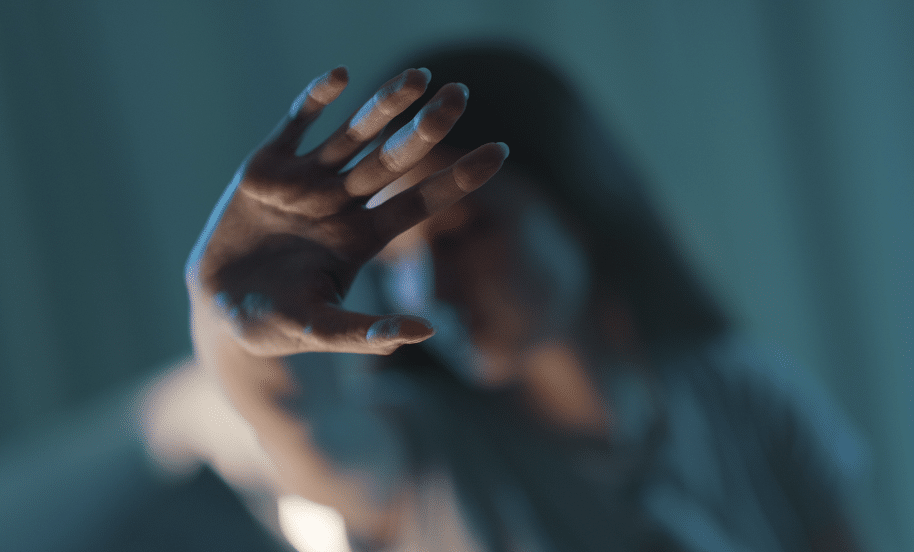 Dec202120
Newbury polygraph test used in harassment case A Newbury polygraph test recently proved Paul, 56, guilty of stalking our client Ann, 48. Here is Ann's story and how a polygraph test helped give her all the evidence she needed to prove Paul guilty of harassing her....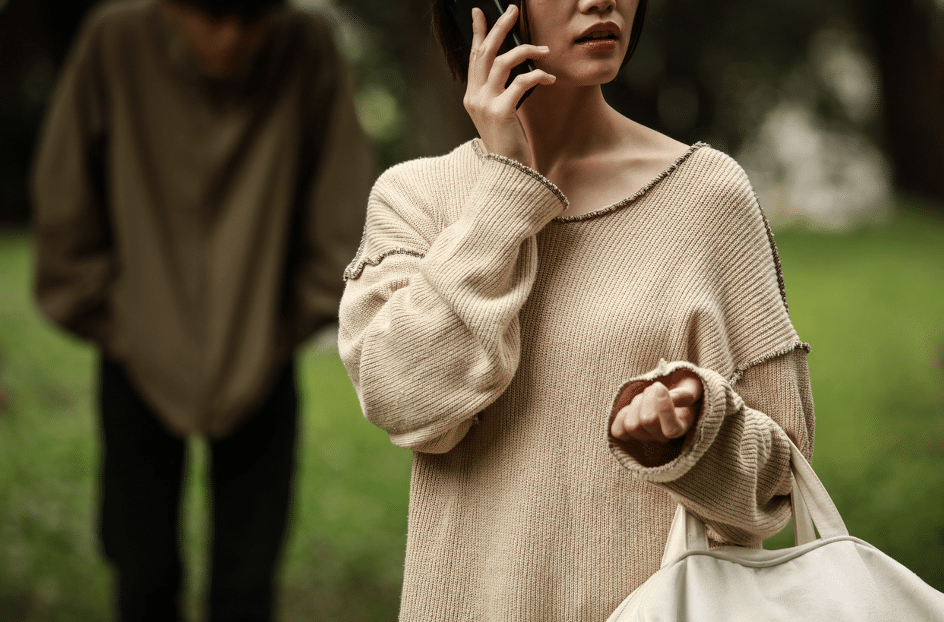 Dec202118
Darlington lie detector test proves infidelity A Darlington lie detector test recently helped prove a case of infidelity. Our client Liam suspected his wife Grace guilty of having an affair. However, the lie detector revealed more than Liam had suspected. How it...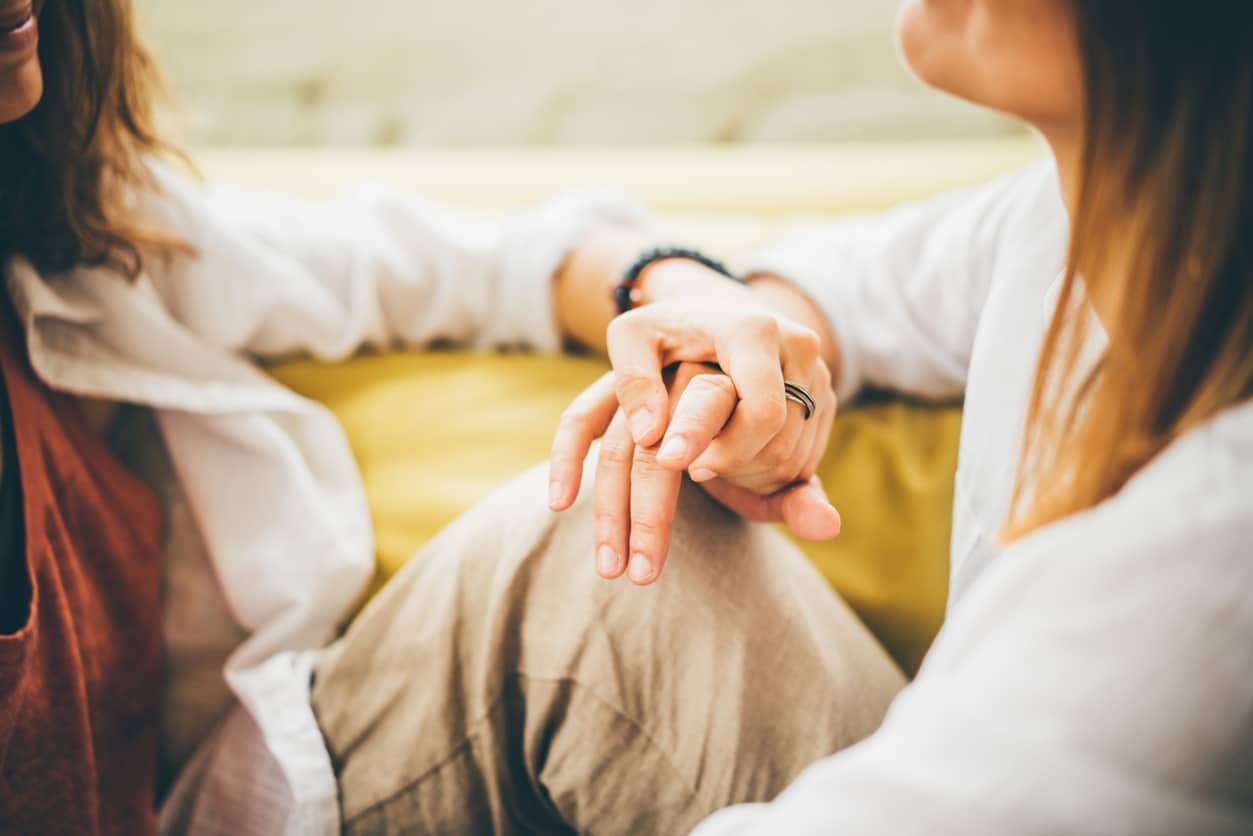 Dec202117
Bristol supermarket using face recognition technology The plan Co-op branches in the south of England are using live surveillance to scan shoppers in stores, claims a campaign group. Civil liberties group Big Brother Watch protested Southern Co-op's use of facial...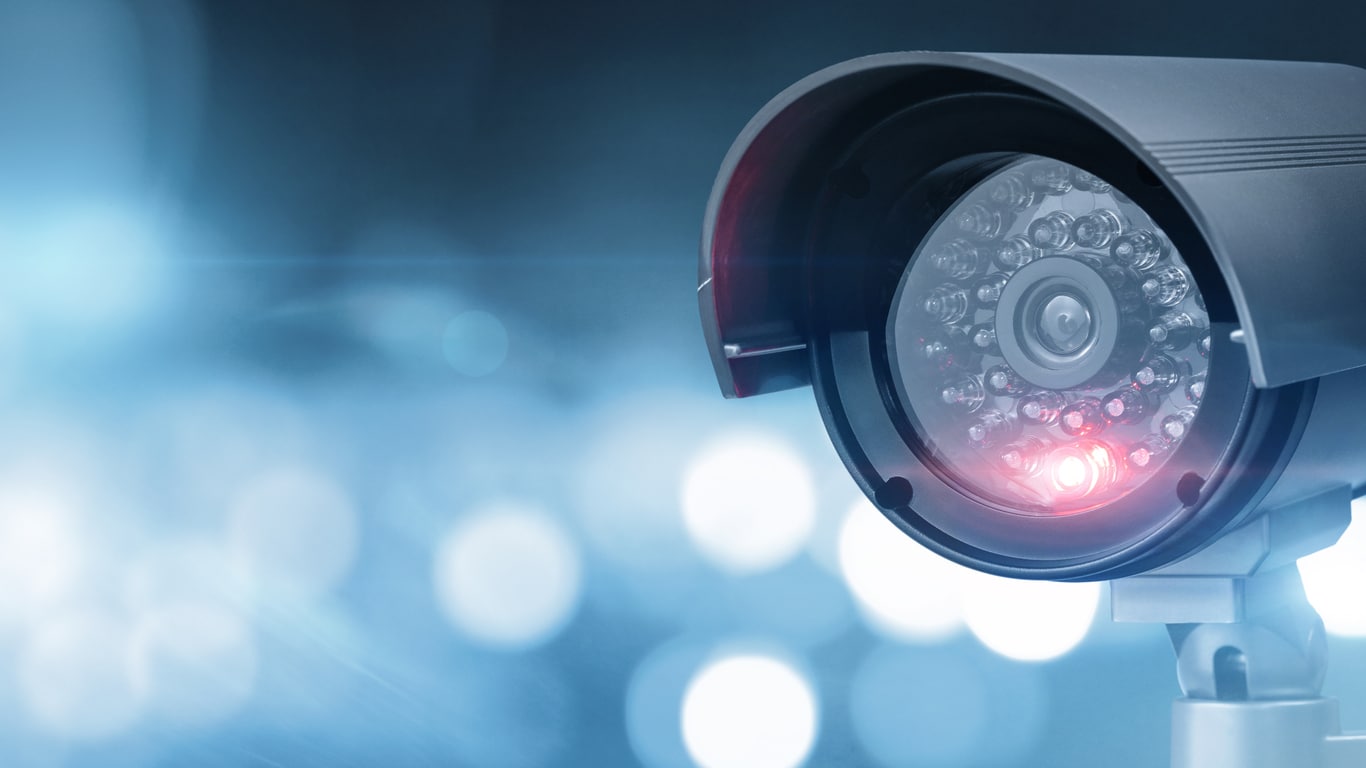 Dec202116
Brighton polygraph test used for stealing allegations A client asked if a Brighton polygraph test could be used to disprove allegations of stealing against her. The case Sally got a part time job in a small antiques shop after losing her graphic design role due to...
Dec202115
Exeter polygraph test proves employee guilty of using drugs Our Exeter polygraph test helped Tristan resolve a previous issue with an employee two years ago. Tristan wanted his secretary Gemma to take a lie detector test to prove if she had stolen equipment from...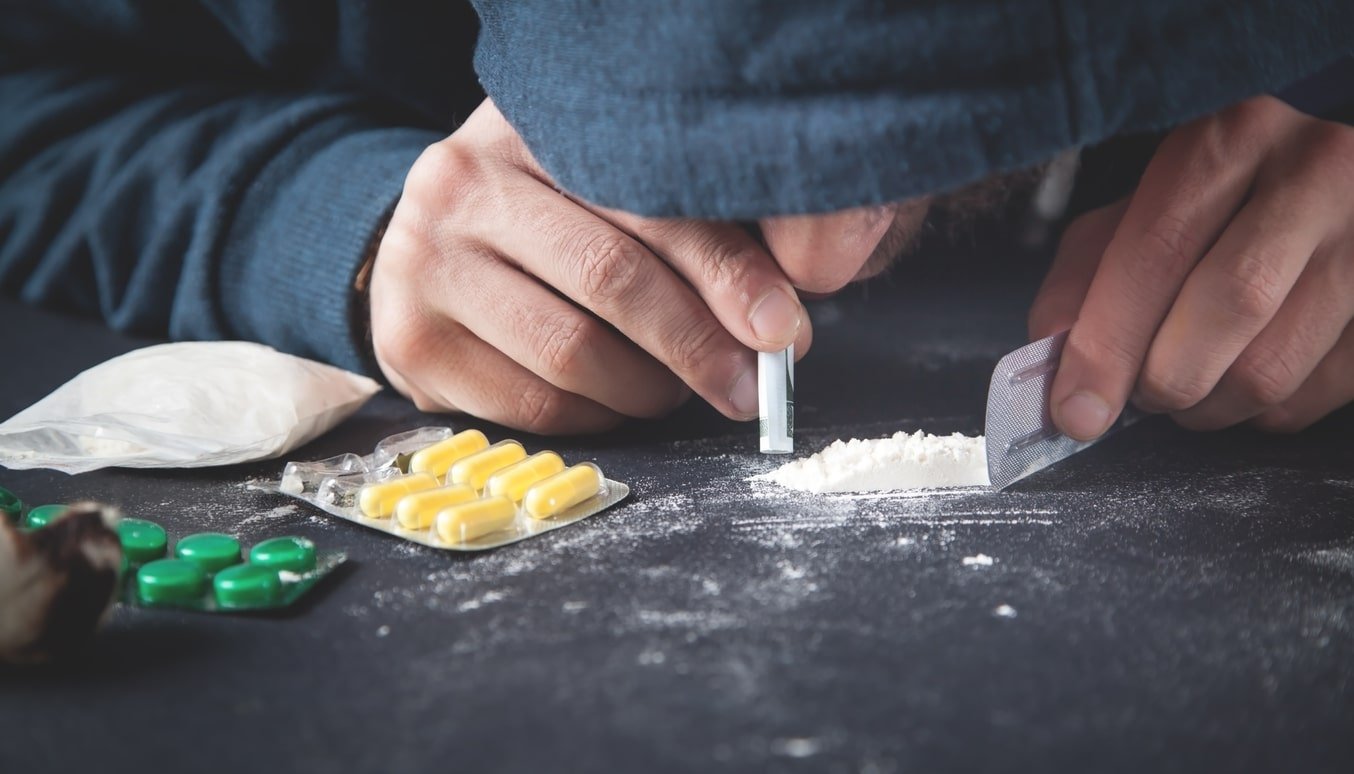 Dec202114
Frankie's Case Coventry lie detector test recently revealed more than our client bargained for. Since the outbreak of Covid 19 both Frankie and her boyfriend, Matt, had worked from their home in Coventry. They followed all the Covid rules during lockdowns and the...
Dec202113
London polygraph test for 10 downing street London has been the hotspot for news this week. Allegations about a party happening at 10 Downing Street last Christmas have been released to the press. Here is the story and how a London polygraph test could resolve the...
Dec202111
Weston bodybuilder takes polygraph test Polygraph tests are being used at all major sporting events. Using a polygraph test on athletes has become part of their screening process for drugs. Judges are also sitting polygraph tests to make sure they aren't biased. A...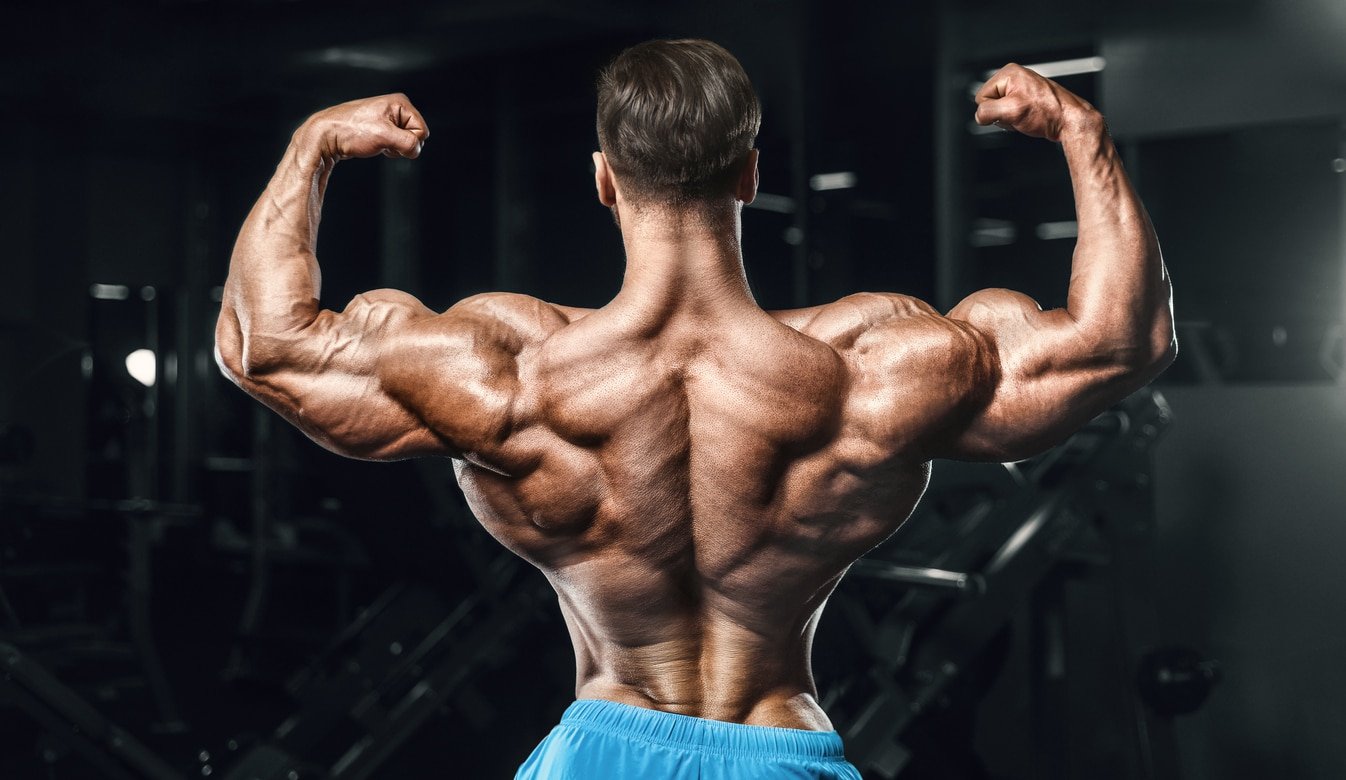 Dec202110
Mansfield polygraph proves Husbands alcoholism Mandy visited our Mansfield office for a polygraph test only three years ago. Sadly, Mandy felt she needed another polygraph test conducting on her husband who she feared had developed an alcohol addiction. The first...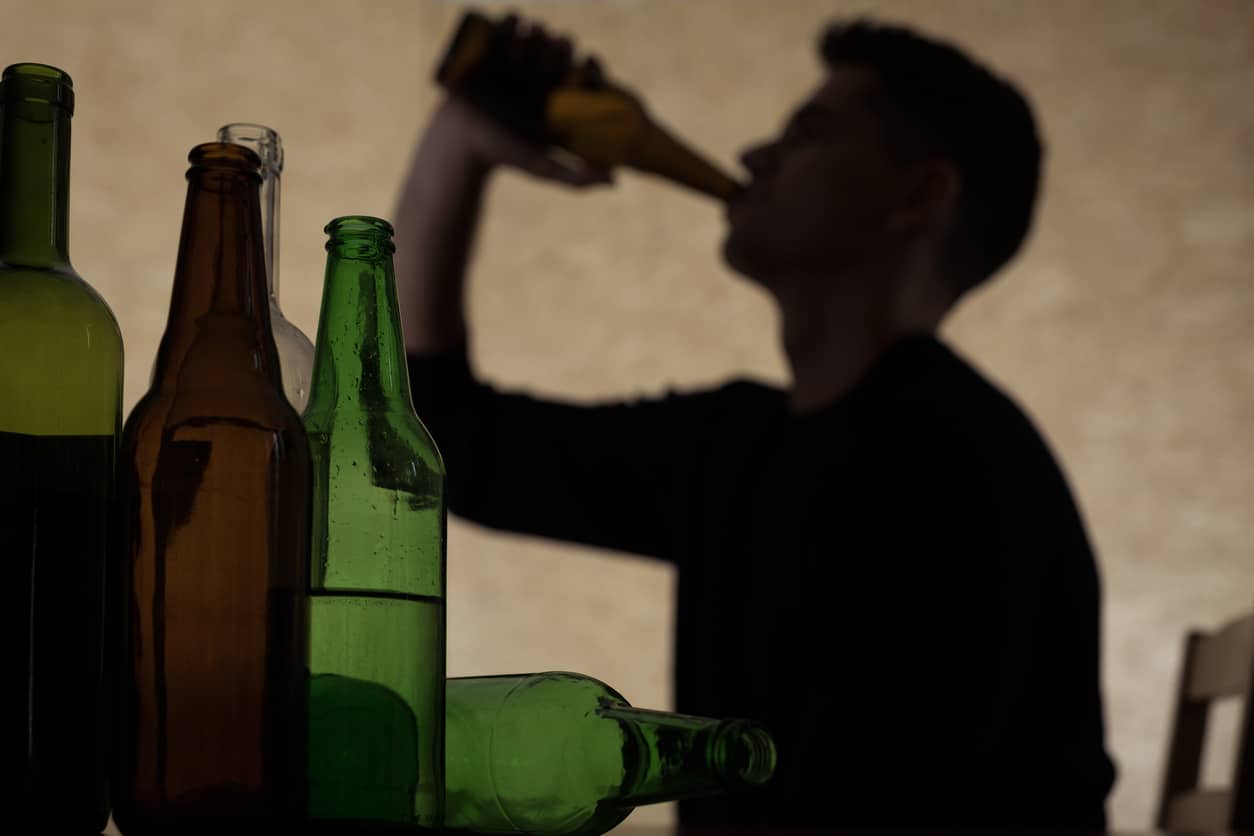 Dec20219
Could a Bedford lie detector prove child abuse allegations? Polygraph tests have recently been helping police when deciding with offenders are ready to be released back into the community. Recently a polygraph test was used on Colin Pitchfork. Pitchfork was found...
Dec20218
Covid-19 update - Today, Step 3 of the Prime Minister's 'roadmap' out of lockdown for England is happening bringing with it what Boris Johnson describes as "very considerable step on the road back to normality".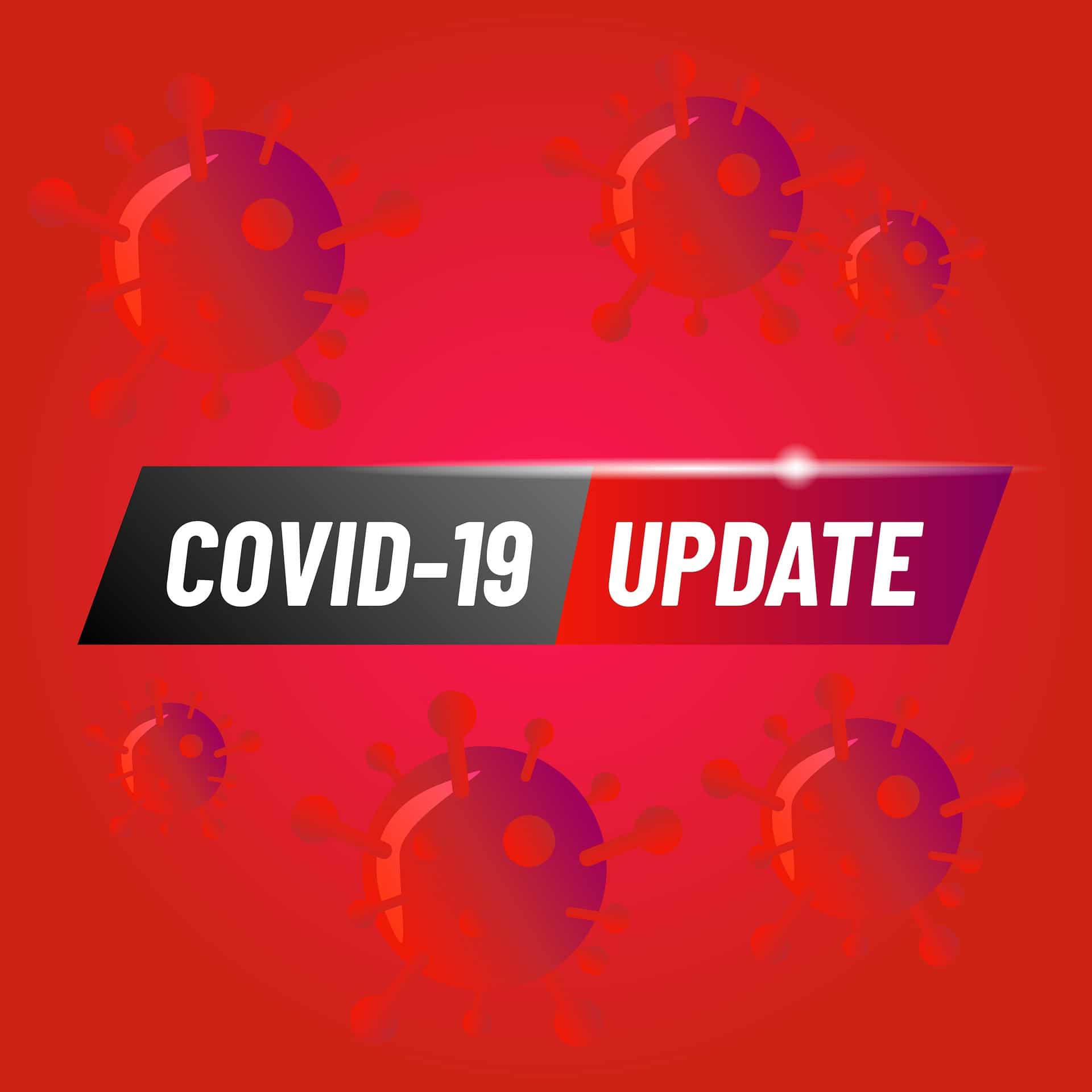 Dec20218
Lie detector test used in Liverpool theft case A Liverpool lie detector recently helped our client Chris prove that his nephew Freddy had stolen some expensive digging equipment of his. Chris is a self-employed groundskeeper and says he took on his 14 year old...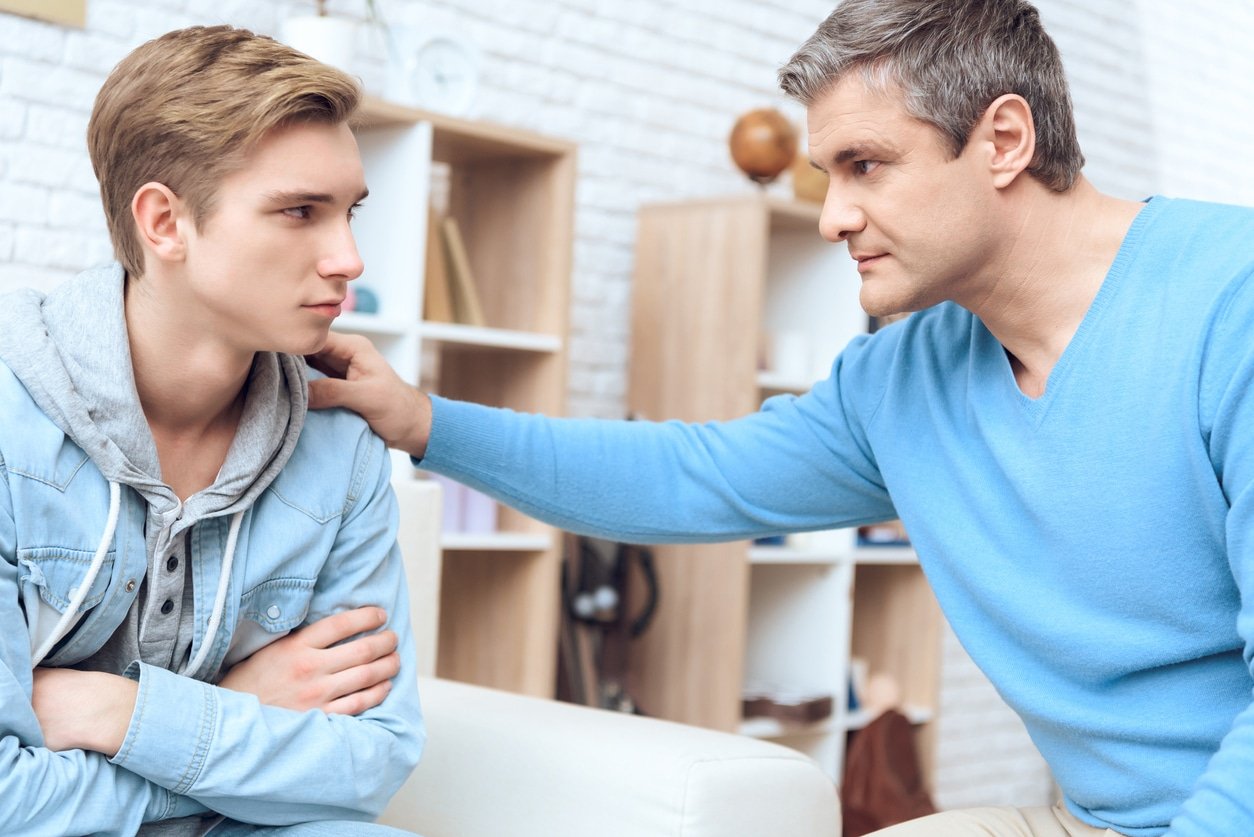 Dec20217
Could a polygraph prove girlfriend is lying? Warren recently asked if a polygraph test could prove his girlfriend guilty of lying about his friend. He wrote to our office in Shrewsbury and explained how Alice (his girlfriend) had claimed his friend Mark had tried...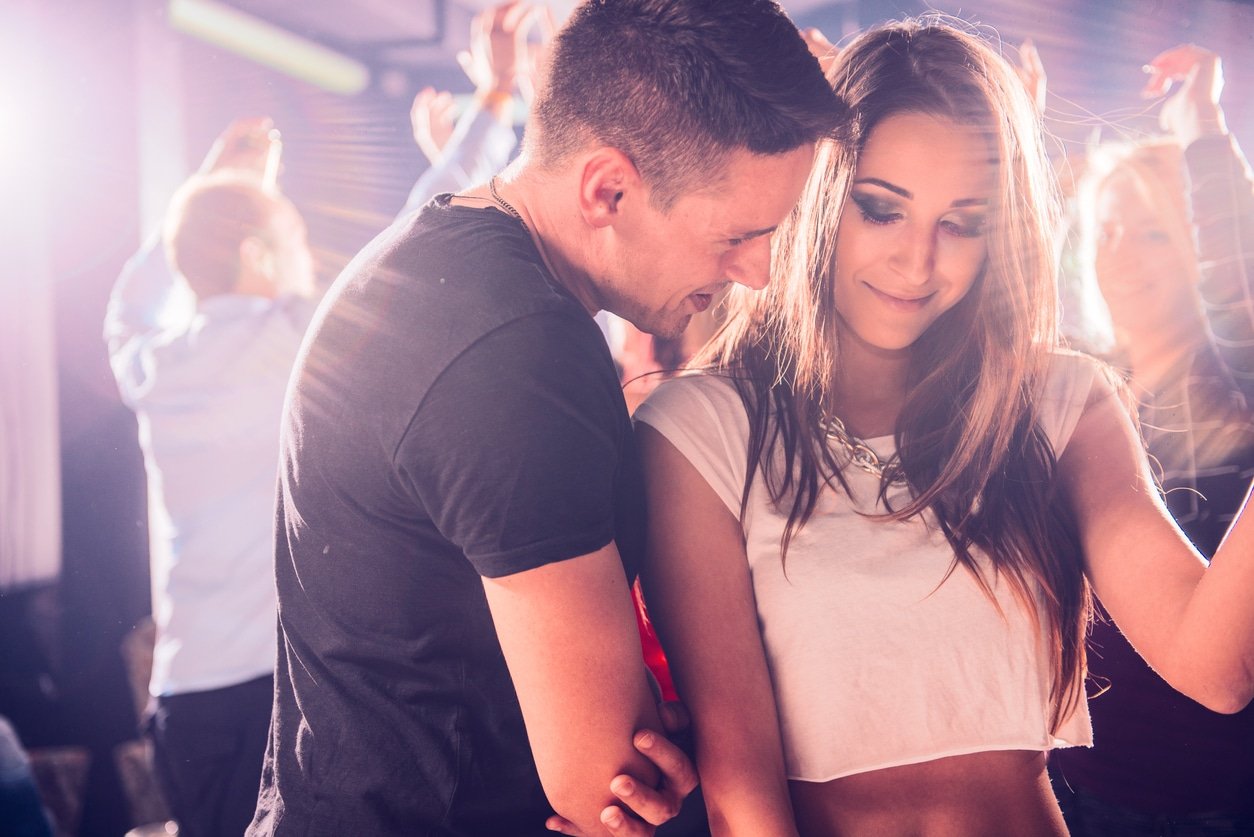 Dec20216
Salisbury lie detector used to prove wife's affair A Salisbury lie detector recently found a wife guilty of having an affair. Paul wrote to us with concerns that his wife was having an affair with her personal trainer Tim. Here is Paul's story and why he thought a...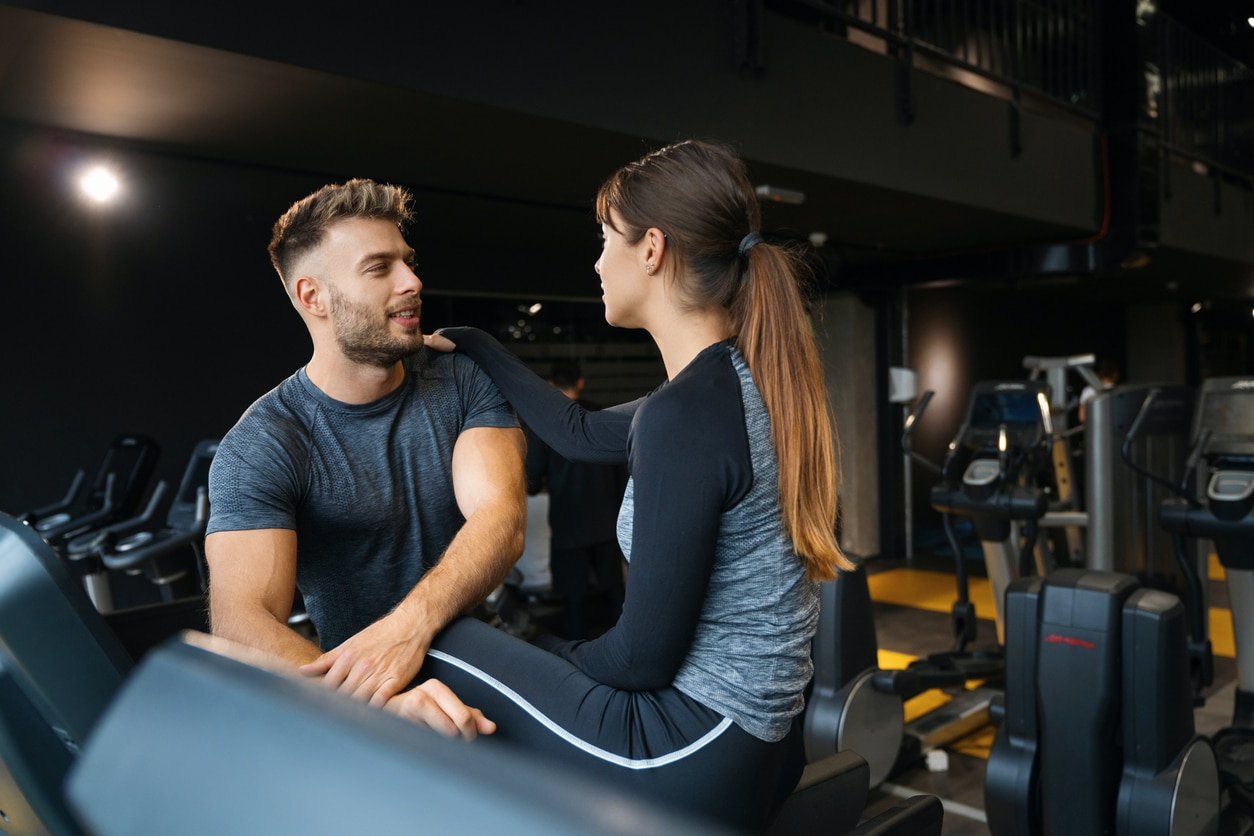 Dec20214
Lie detector tests could be the answer to stopping offenders from reofeending. The UK Government are embracing lie detectors in sex offender and terrorism cases. Therefore, we discuss how much a lie detector test could help minimise crimes if used at interrogations...
Dec20213
The Independent Office for Police Conduct (IOPC) released a key statement this week. They say Police must do more to support and listen to survivors of child sexual abuse. The statement comes after investigations into Rotherham police's responses to child abuse...
Dec20212
Luton polygraph test could help police with a recent case of attempted murder. A 26-year-old man has been arrested on suspicion of attempted murder. The alleged attack took place after QPR's home clash against Luton Town. Police discovered a 52-year-old man with a...
Dec20211
Would a polygraph test prove my husband guilty of cheating? This is the question submitted to our Birmingham office by Abi.. Abi suspects her husband Brendan guilty of infidelity. Here is Abi's story and what our Birmingham polygraph examiner had to say in response...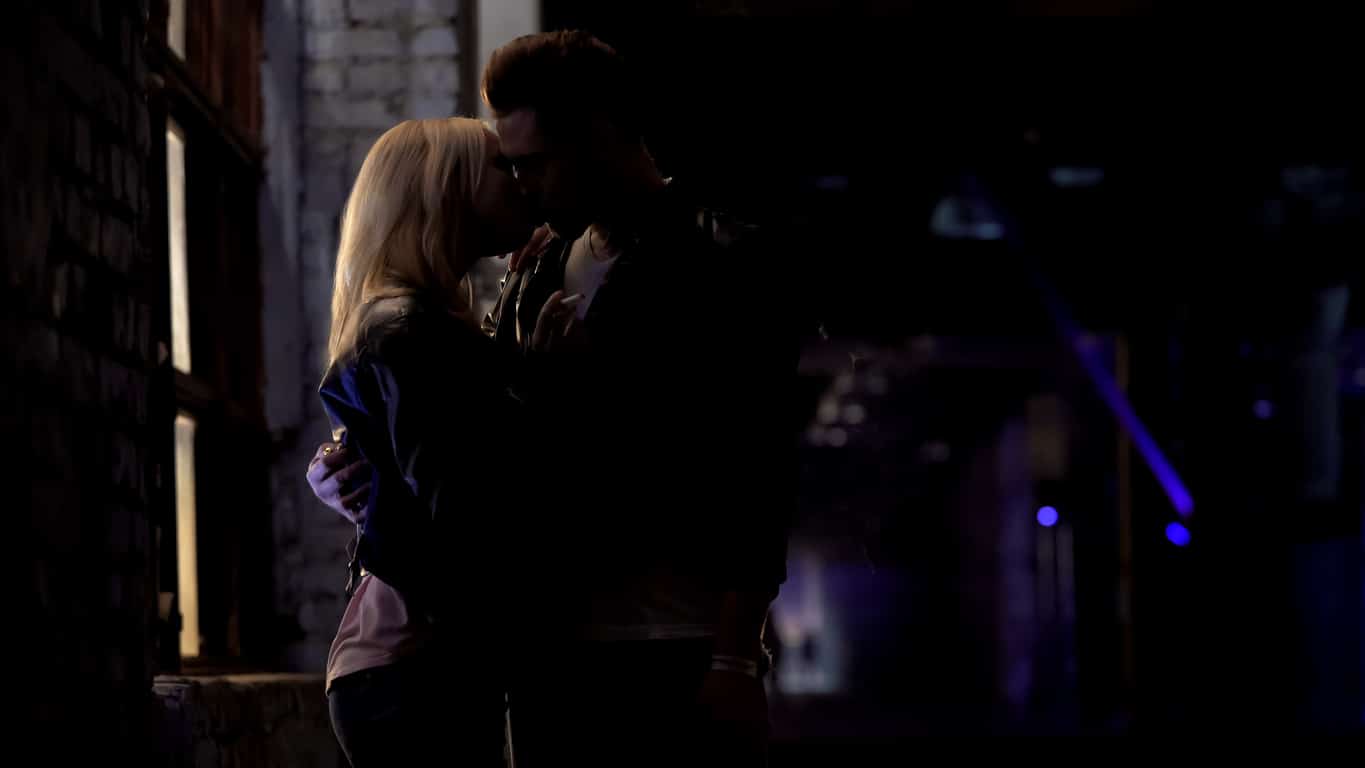 Nov202130
A lie detector test was recently taken by boyfriend Nathan. Alicia wrote to our Bath office recently asking to book a lie detector for Nathan and herself. She suspected Nathan guilty of hacking her computer to find out if she was hiding things from him. How did...
Nov202130
Our Wigan examiners helped Miriam three years ago when she wanted her son Peter to take a polygraph test. Miriam came to us wanting Peter to take a polygraph test after suspecting him from stealing money from her wallet on a regular basis. This time, Miriam...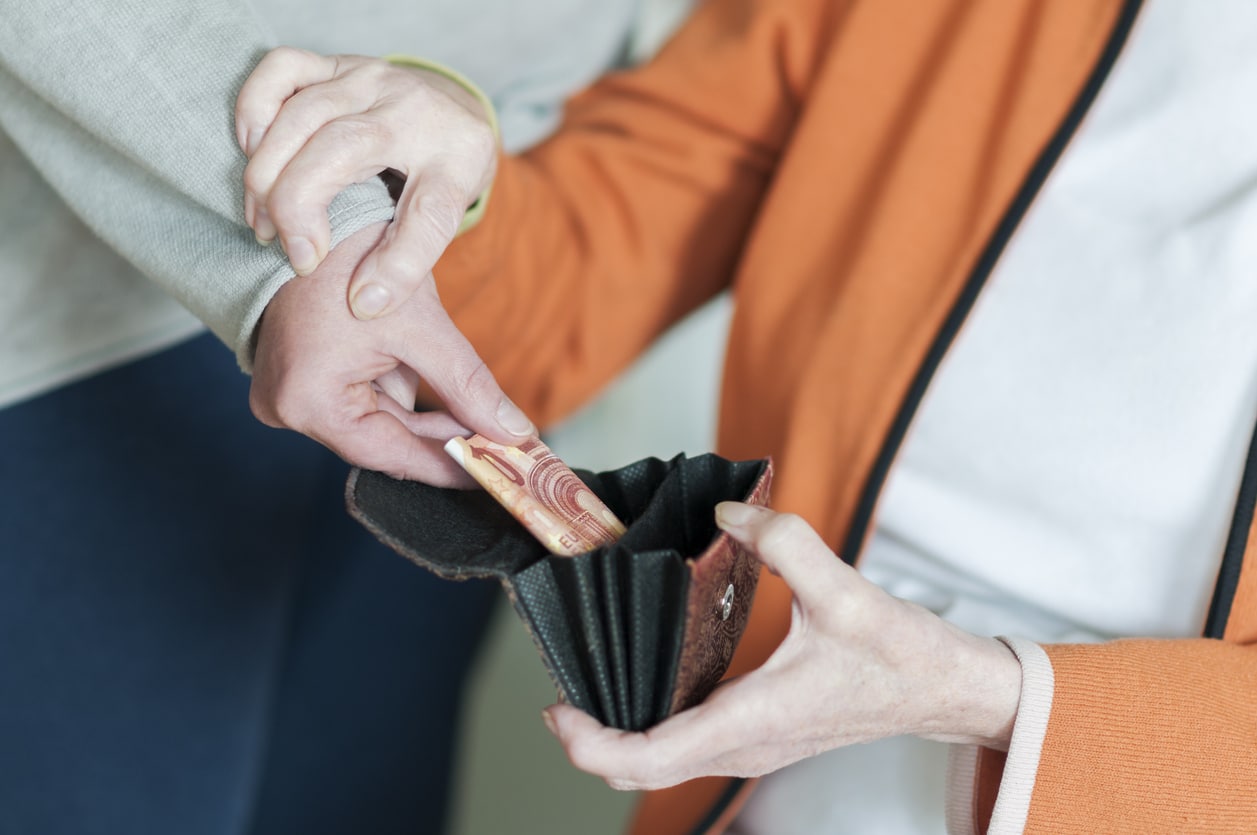 Nov202129
Lie Detector in Winchester used to prove vandalism A Winchester lie detector recently found a disgruntled former member of nightclub staff guilty of vandalising staff property. Cameron recently contacted our office in Winchester after worrying that a previous...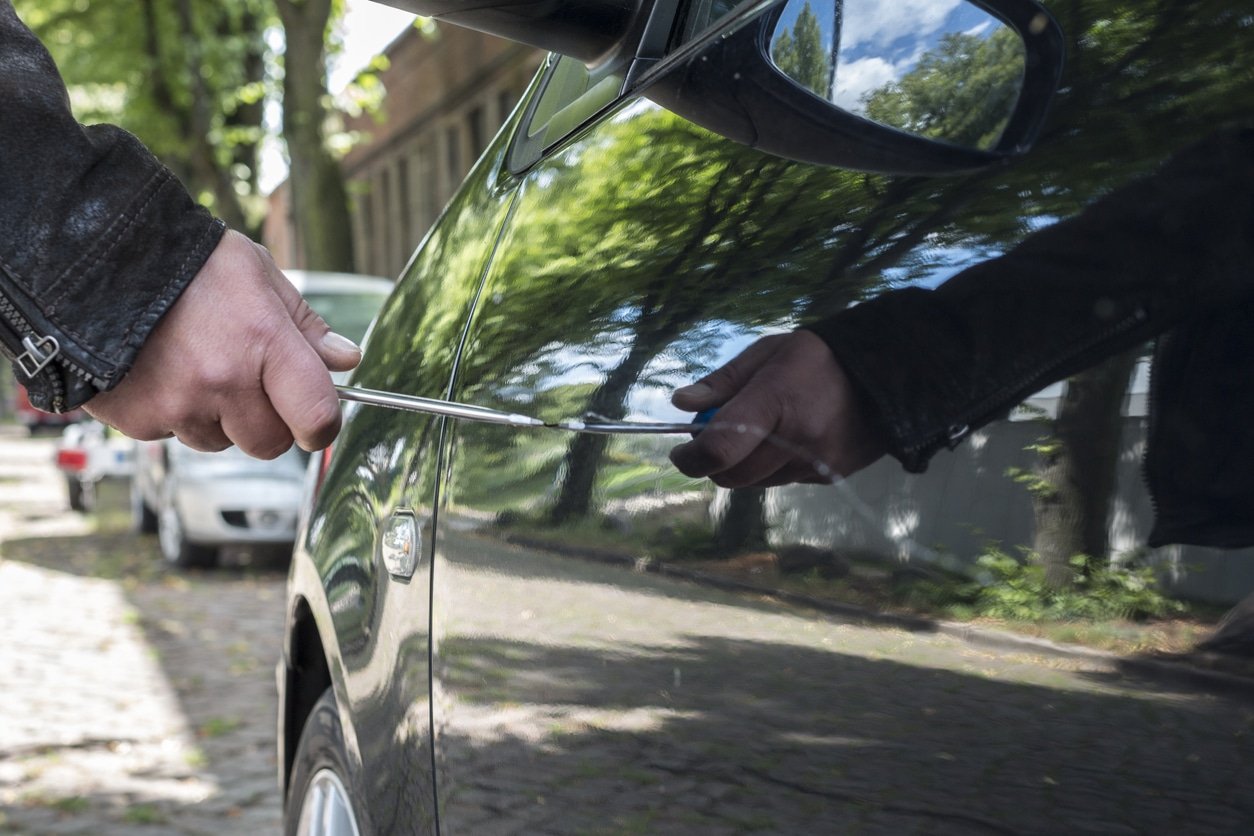 Nov202127
Jade, 28, recently asked her boyfriend Liam, 31, to take a lie detector test at our Derby office. Jade accused Liam of cheating on her, not only did Jade think Liam had been unfaithful, she was also convinced Liam had been active on dating apps too. Why are you on...
Nov202126
Kirsty recently made her friend and husband both sit a polygraph test at our Bradford office. Susan, 42, and Ian, 48 (husband to Kirsty) were both accused of having an affair behind Kirsty's back. Kirsty wanted to find out the truth so asked the pair to take a...
Nov202125
A Romford lie detector was recently used to find out if a friend was guilty of spreading vicious rumours. Chelsea and Victoria have been friends since they were very little. The pair have been inseparable ever since their families were neighbours when the girls...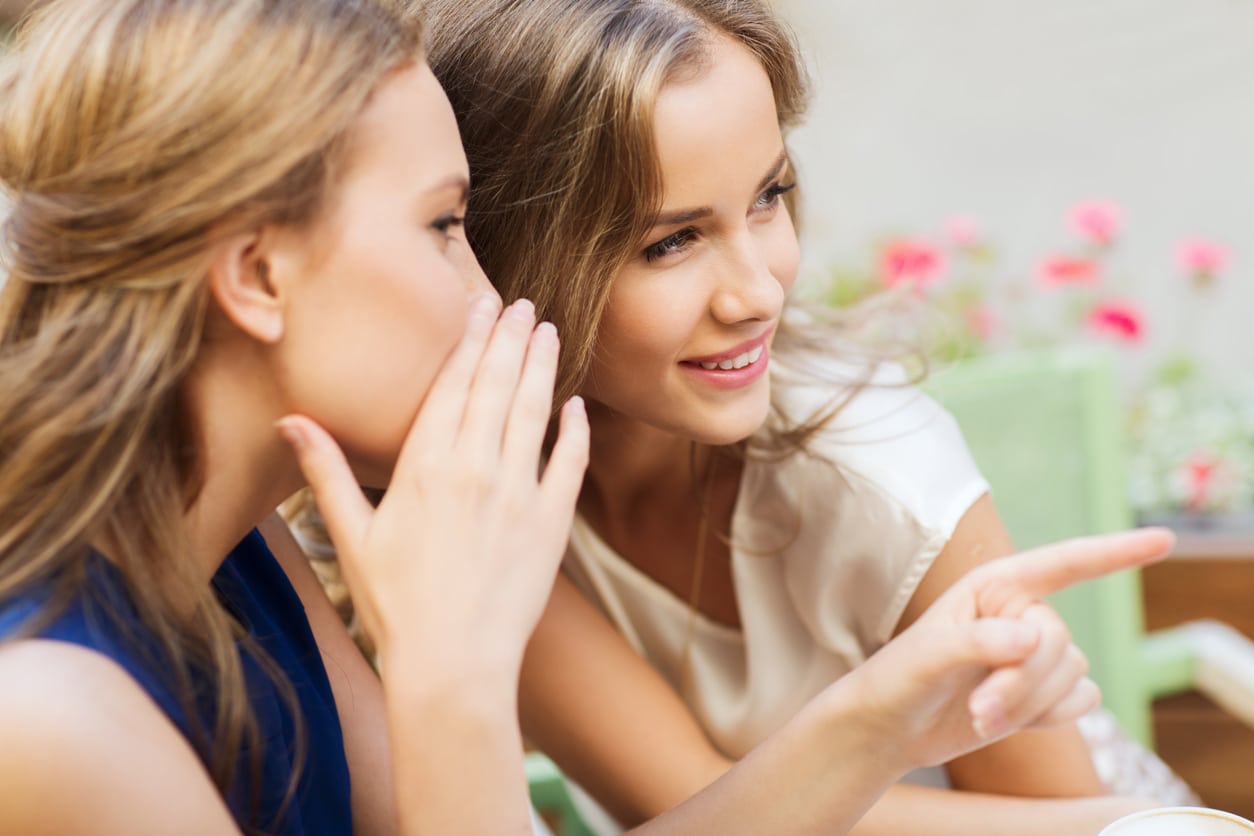 Nov202124
A polygraph test in Wigan could help Daniel who recently submitted a question to us. Daniel wondered if a polygraph test would help settle his concern that his boss was comitting fraud in his name. Here is Daniels's story and our examiners response. The beginning...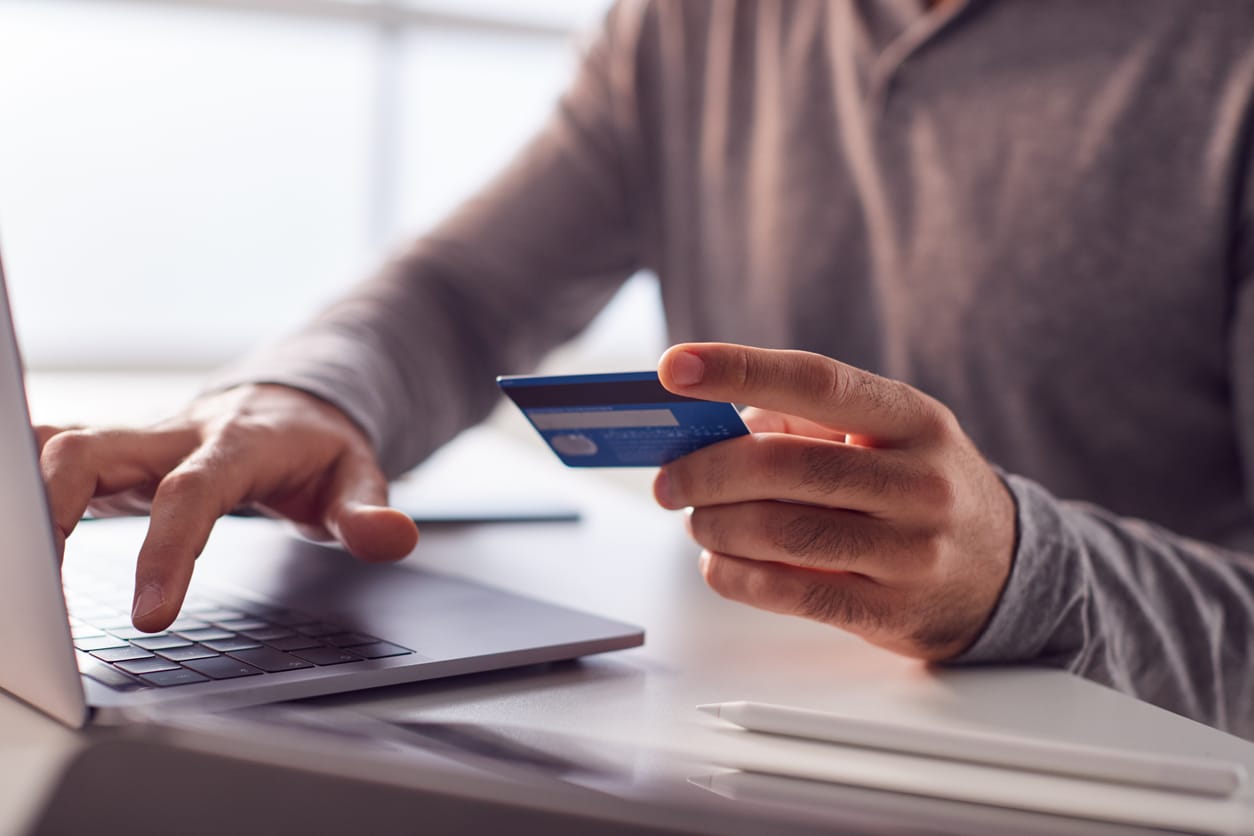 Nov202123
After failing lie detector tests and apparently contacting teenage girls, double child killer Colin Pitchfork has been arrested. Pitchfork broke his release conditions, just two months after he was released. Pitchfork's case Pitchfork was jailed for life after...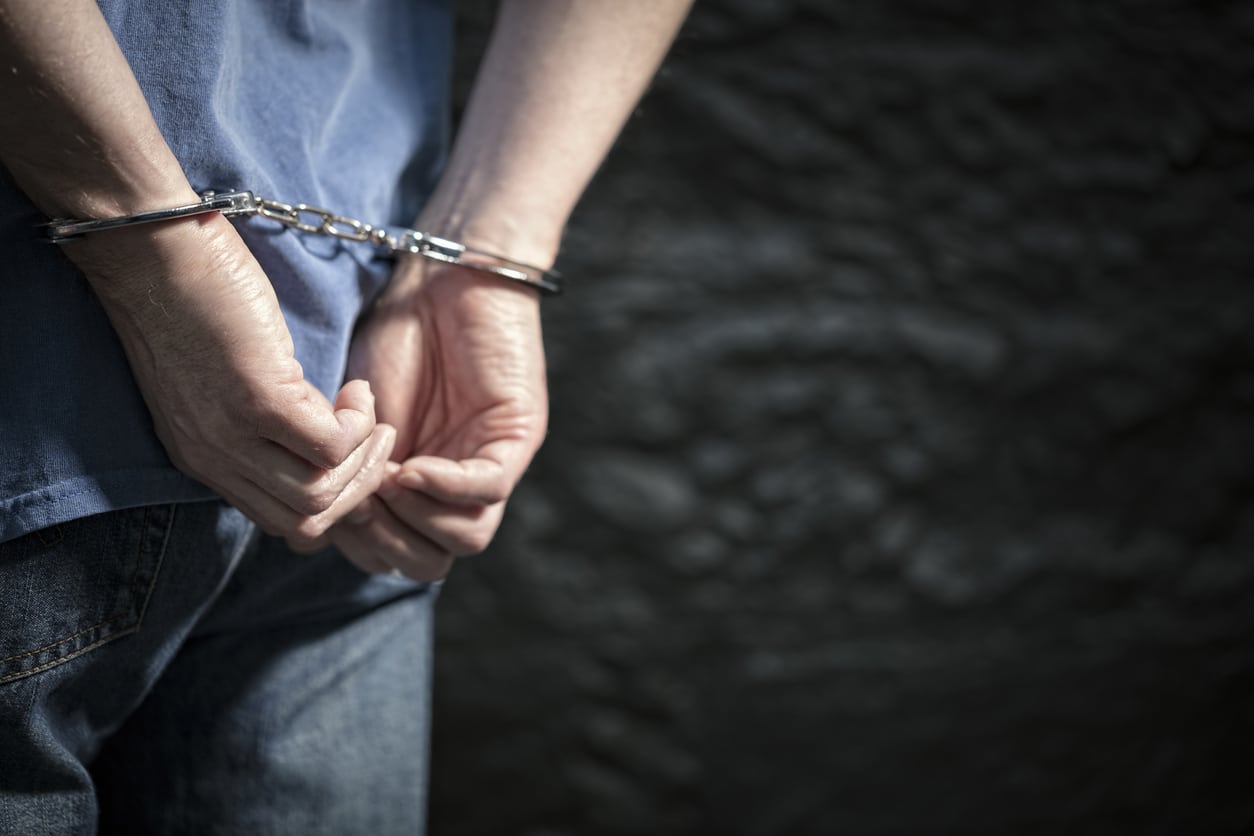 Nov202122
A lie detector test in Basingstoke could have helped police this week when a Met Detective was arrested upon suspicion of grooming a 13 year old girl. New laws are making sex offenders take regular lie detector tests upon their release. The new law means early...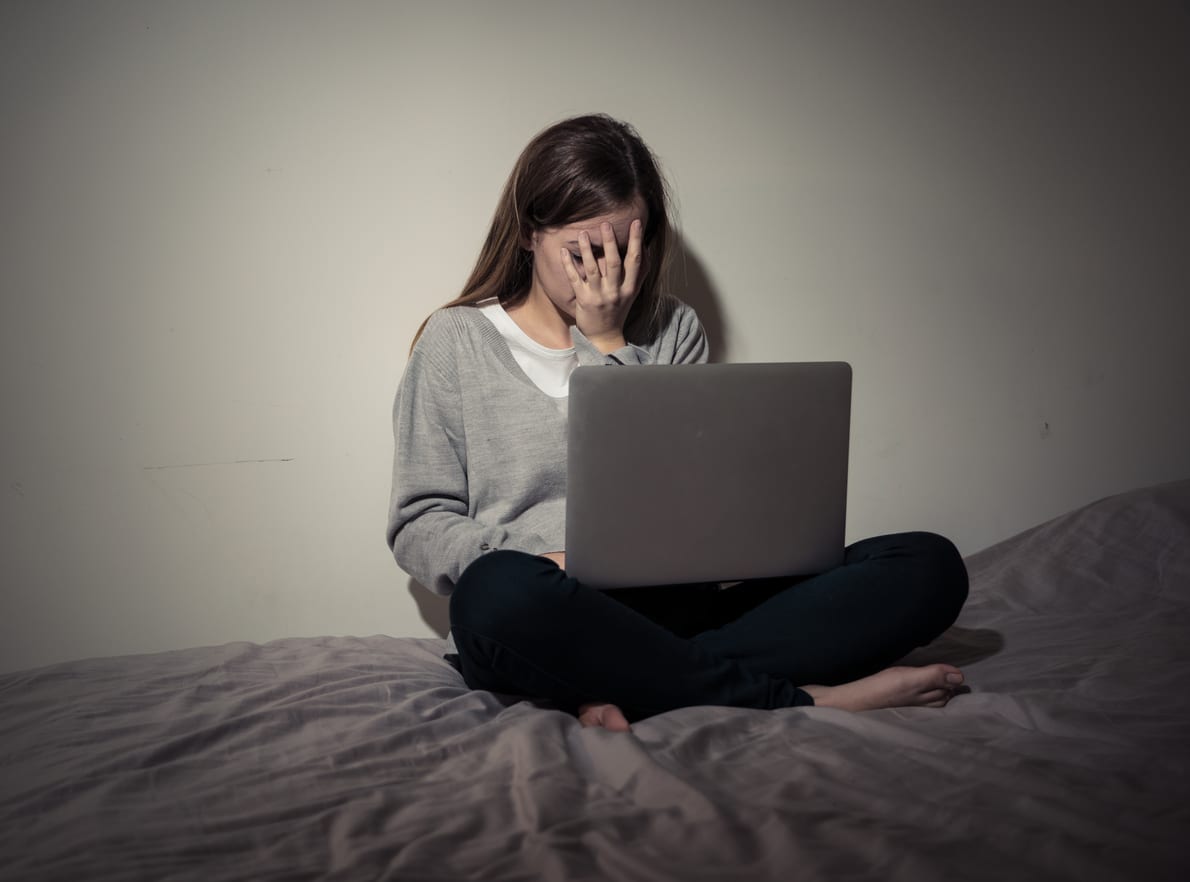 Nov202121
Can lie detectors change the way we govern sports events?   Boxing made the headlines this week after lie detecting technology helped The International Boxing Association (AIBA) find dishonest officials at the World Boxing Championships. We ask what this new...
Nov202121
History of false confession day There was a day when someone decided that they needed to confess something. They wanted to unburden their hearts and set the truth free. That wasn't this false confession day. Therefore, this holiday is made for the practical jokers,...

Nov202119
Our Leeds office recently helped Katie sit a polygraph test after her friend Hannah asked her to take one. the friends were unable to settle a dispute. Hannah had accused Katie of stealing money from her, resulting to over £400.00 of stolen cash. Tired of being...
Nov202118
The following question was submitted by Tanya to our Croydon examiner, after considering a lie detector test for her son. Harrison is Tanya's 19-year-old son, and she is concerned that Harrison has been smoking cannabis. Here is her story of how suspicion drove her...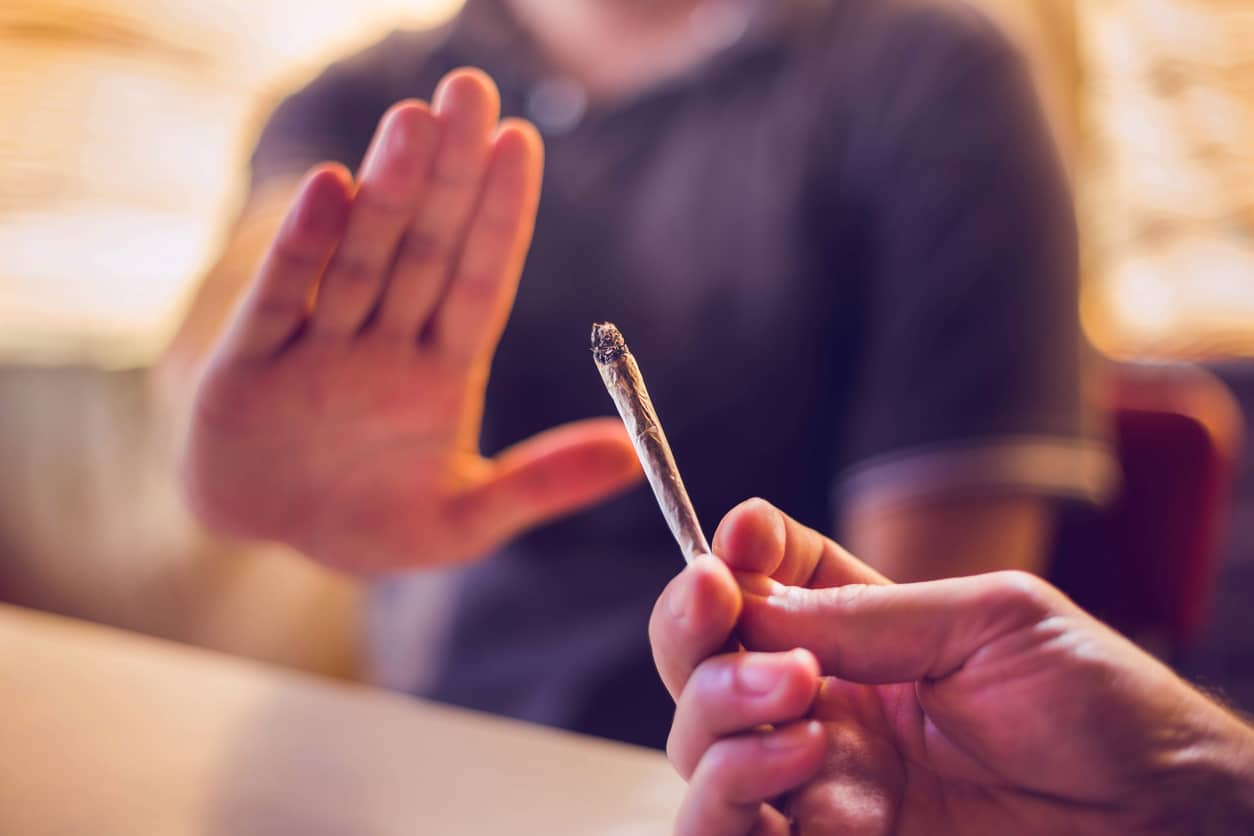 Nov202117
Rory recently asked our Manchester office for a polygraph test on his wife Emma. After beating an alcohol addiction years ago, Rory was worried Emma had relapsed. Rory called our free advice helpline and asked if a polygraph test would help prove that Emma still...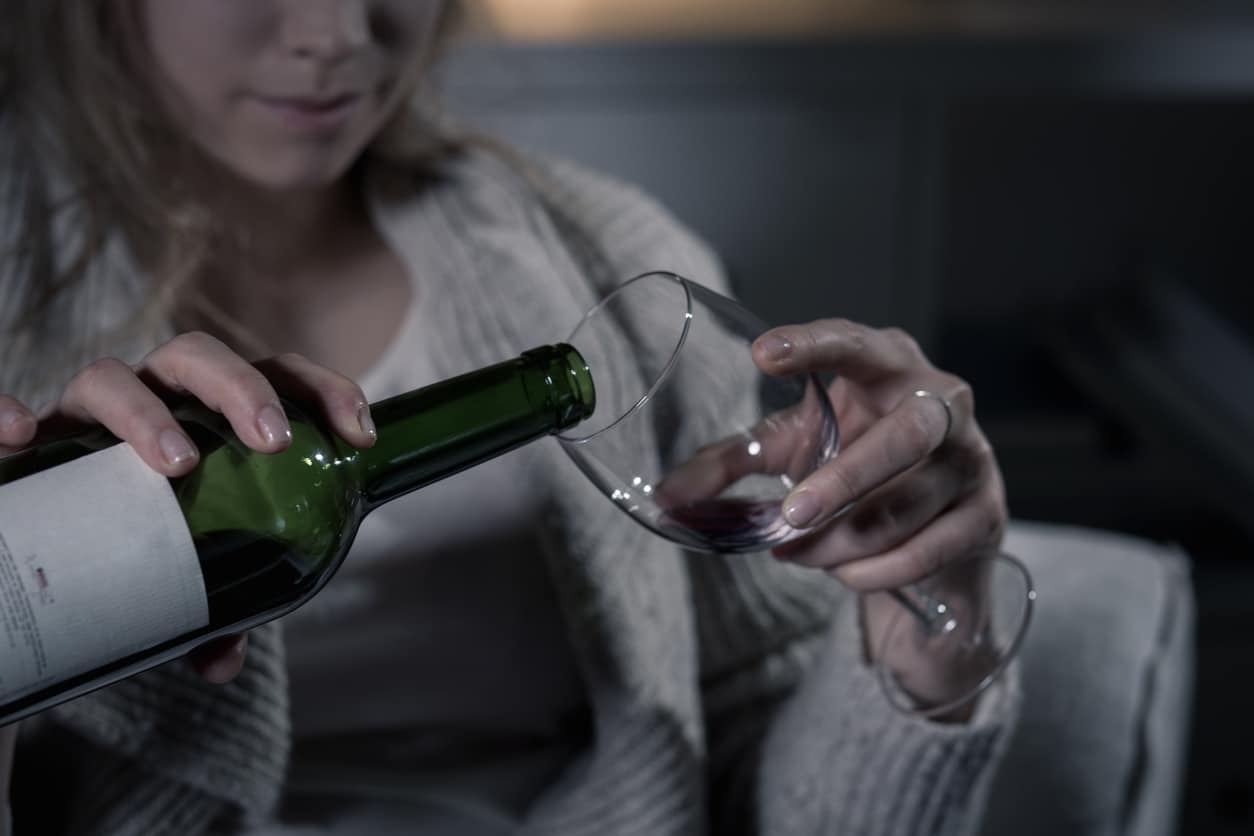 Nov202116
Polygraph tests being allowed in child abuse cases has hit the headlines the last few weeks. This week the courts are judging the case of Emma Tustin. Emma Tustin, 32, has hit news headlines after she was arrested on suspicion of murdering her 6 year old step-son,...
Nov202115
Will a lie detector prove my husband is unfaithful? Kelly, 42, recently attended our Southampton office with her husband Simon. Kelly wanted her husband to take a lie detector test. She suspected her husband of cheating. Here is Kelly's story. How suspicion began...
Nov202114
Swindon police are backing a scheme to use polygraph testing on domestic abuse cases. New laws dating back from 2020, will see domestic abusers face lie detector tests on release from prison. The original proposal became delayed due to the elections taking place....
Nov202113
Our lie detector services in Worcester helped Thomas when he came to us suspecting an employee being guilty of stealing from his jewellery store. Here is his story and how he got on with his case and test results. Why Thomas wanted a lie detector test Thomas...
Nov202112
A polygraph test in our Reading offices recently proved a husband guilty go gambling. Laura suspected her fiancé of being unfaithful, and the future bride didn't want to go ahead with their wedding until her fiancé completed a polygraph test. With many trust issues...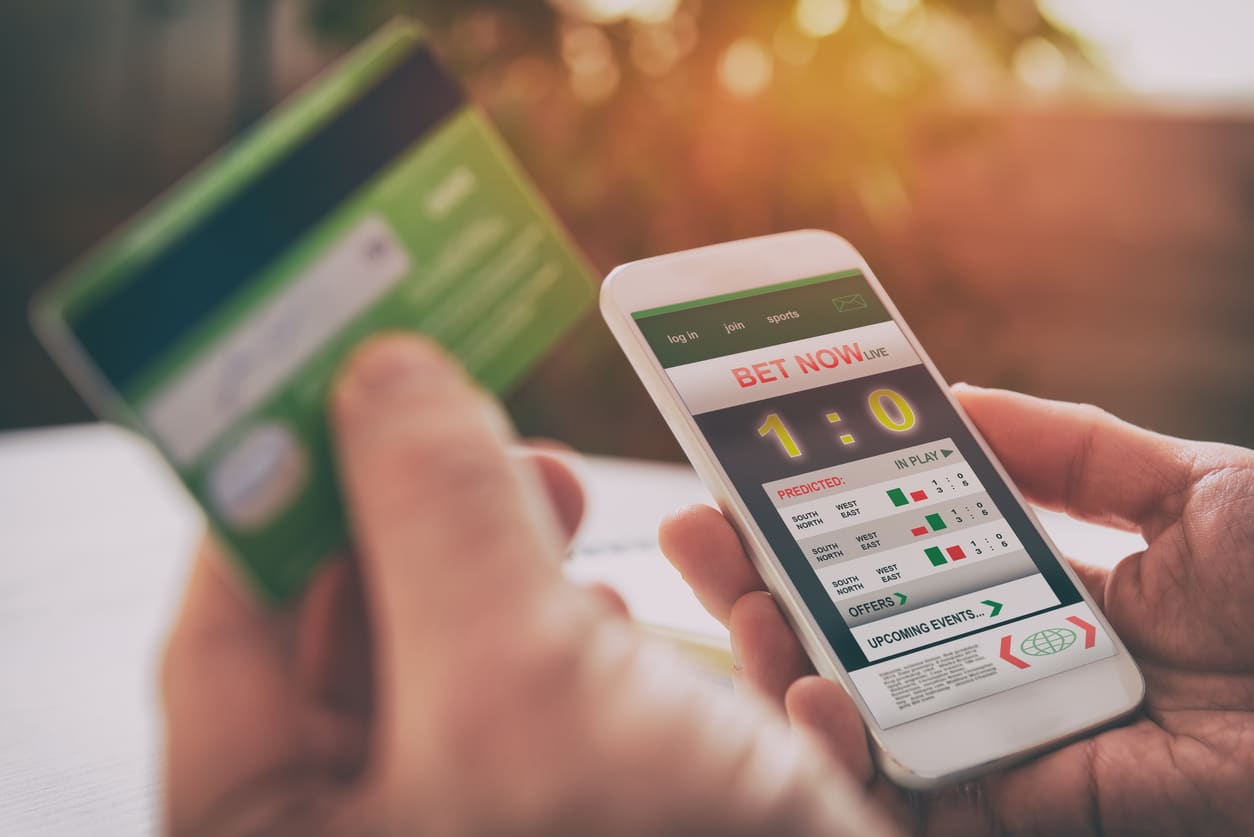 Nov202111
This question was responded to by one of our polygraph examiners at the Peterborough office. The question came from Karl. After surprising his wife on a "work weekend" away, Karl realised his wife wasn't alone in company. The story Karl has been happily married to...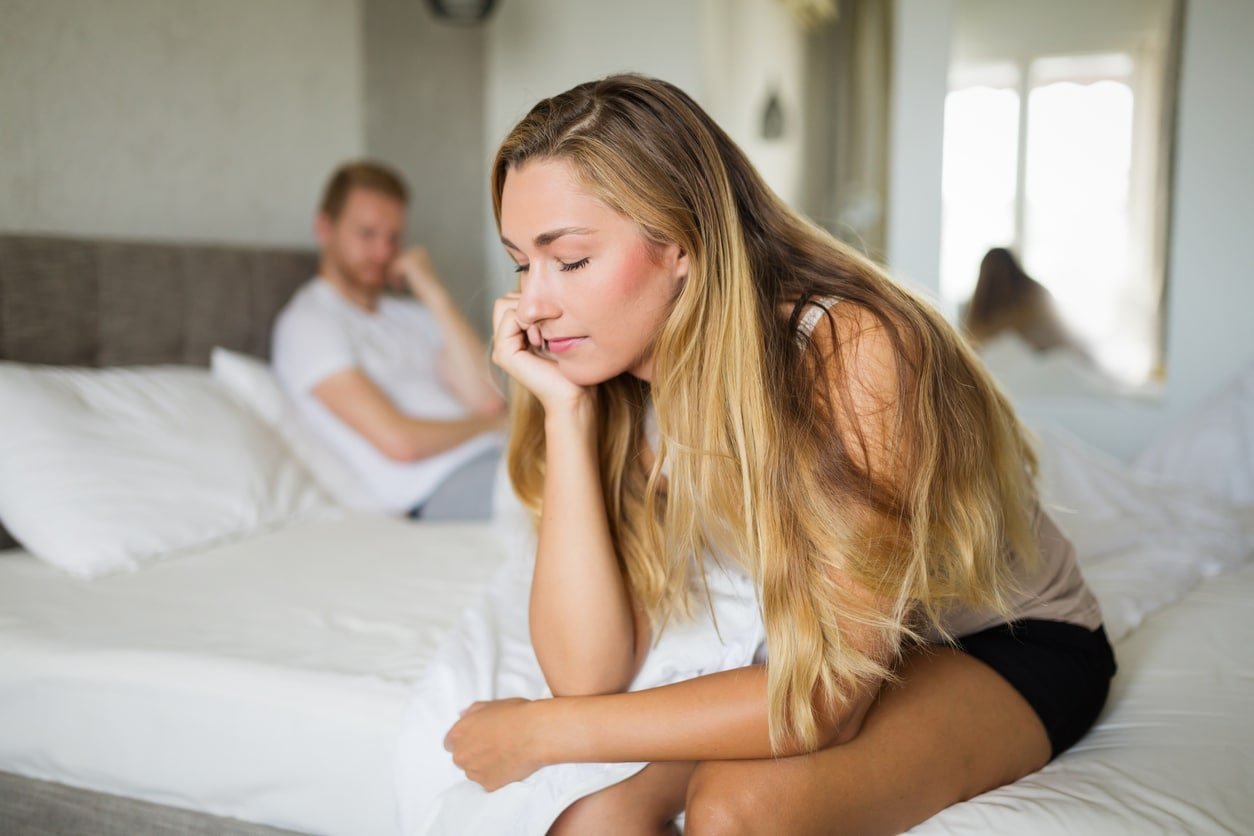 Nov202110
Plans to introduce lie detector tests in Nottingham will help the police in arresting and keep an eye on sex offenders. Police say sometimes people just don't tell the truth and polygraph testing would help gather evidence. Lie Detector test used by police in...
Nov20219
November 9th 2021 marks world freedom day. The World Freedom Day is a federal observance commemorating the fall of the Berlin Wall. The day remembers the end of communism in Eastern and Central Europe and originates from 2001 as introduced by President George W....
Nov20216
Guy Fawkes Night, or the more commonly known Bonfire night is full of fun and fireworks. A time for the family to get together and witness something wonderful. The day originally came to pass on 5th November 1605, when a failed assassination of Protestant King...
Nov20215
Berkshire lie detector tests have been used in cases of sexual allegations to clear the names of those wrongly accused. Or they are used to prove abuse took place.  Cases of sexual assault can be difficult to clarify as it can be one person's word against another....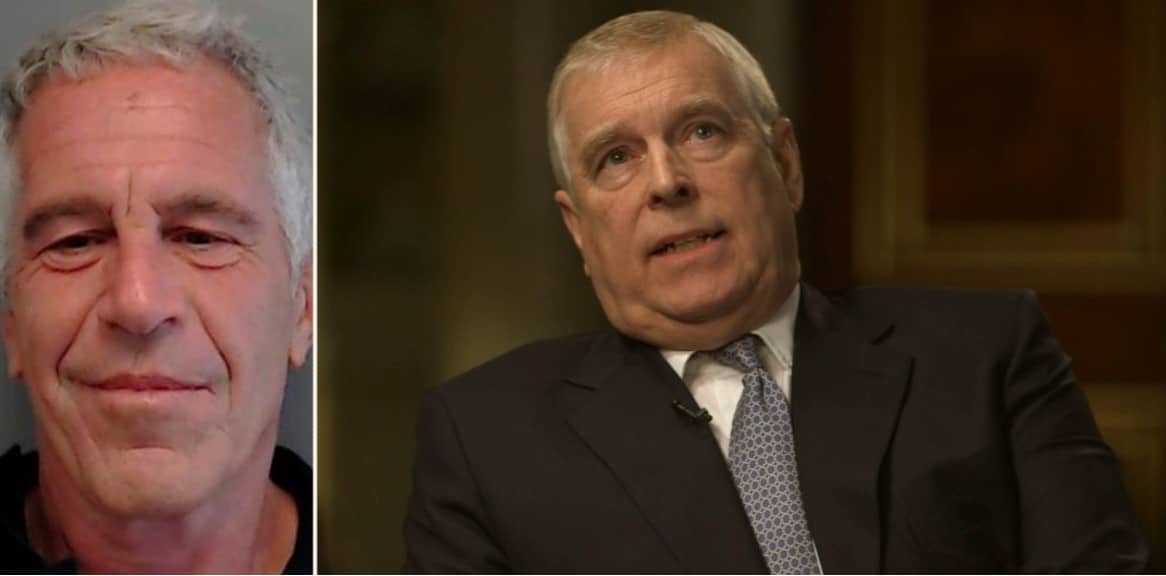 Nov20214
Could a London lie detector test have prevented the death of a wife. A 69 year old man from South-East London killed his wife after wrongly believing she was having an affair.  The Husband bludgeoned his wife to death with a marble chopping board at their home...
Nov20213
Today, Wednesday 3 November 2021 is National Stress Awareness Day. A great opportunity for us all to focus on causes of stress in our lives. A  day perhaps take a polygraph test in Portsmouth. Stress affects different people in different ways and not all stress is...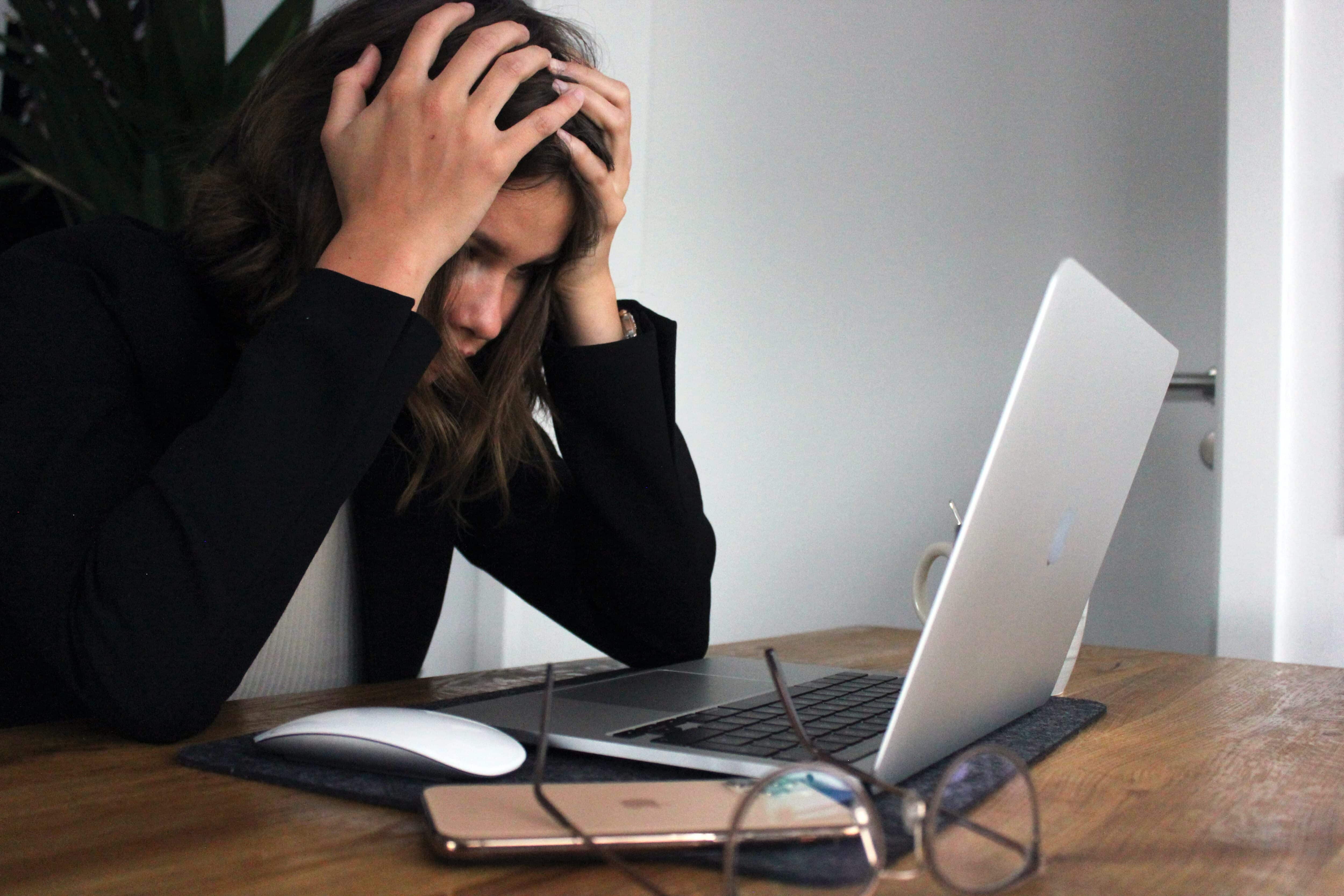 Nov20212
A 26 year old mother of four was cleared of drink driving in ambiguous case. Could a Manchester Polygraph Test have provided clarity? Have you ever been involved in an accident where it's one person's word against another? If so a Manchester polygraph (lie...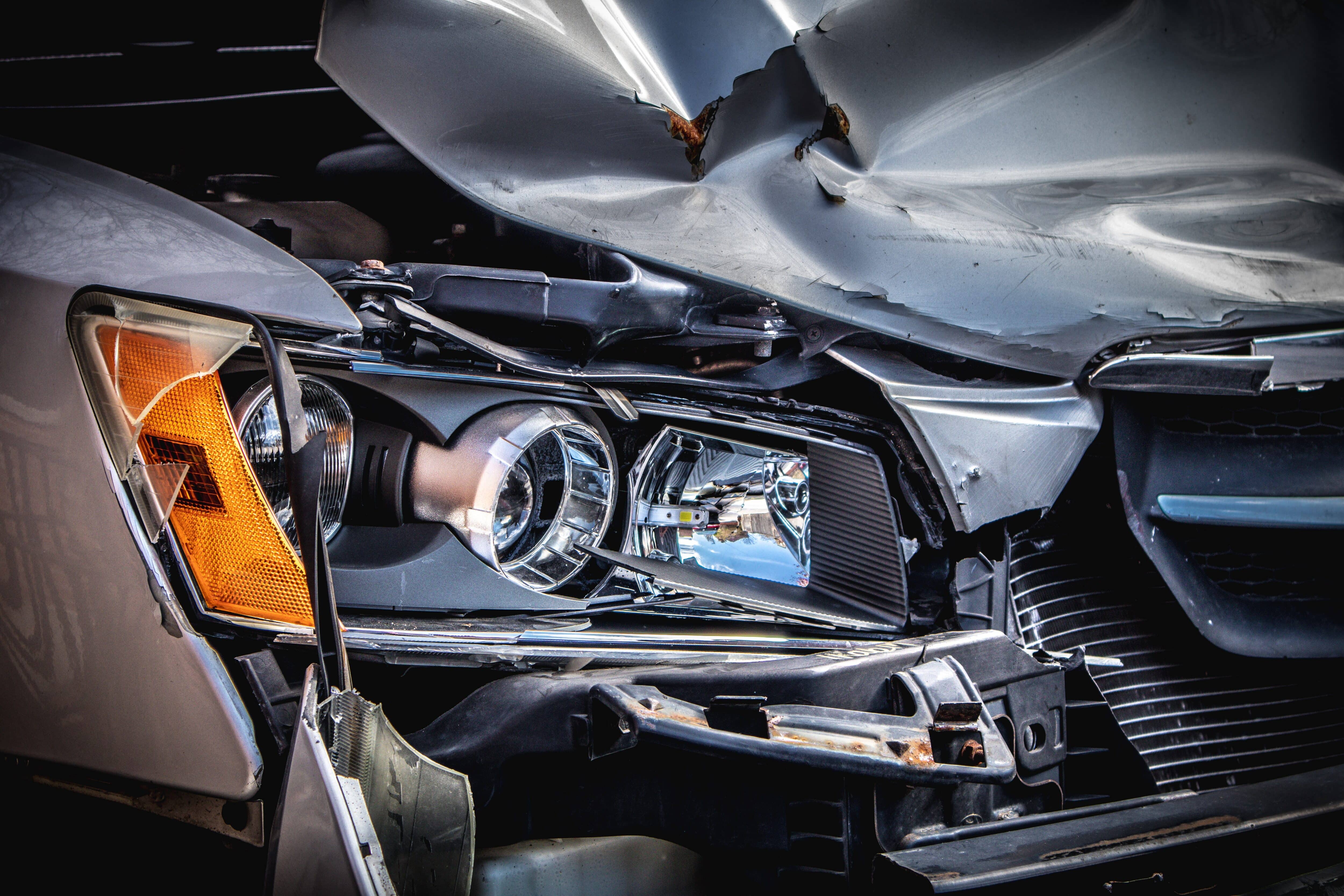 Nov20211
Bristol lie detector test to check for Infidelity How well do you think you know your partner? Do you trust them wholeheartedly to remain faithful throughout your marriage? Or is there any chance you think they may be capable of having an affair? If so you may need...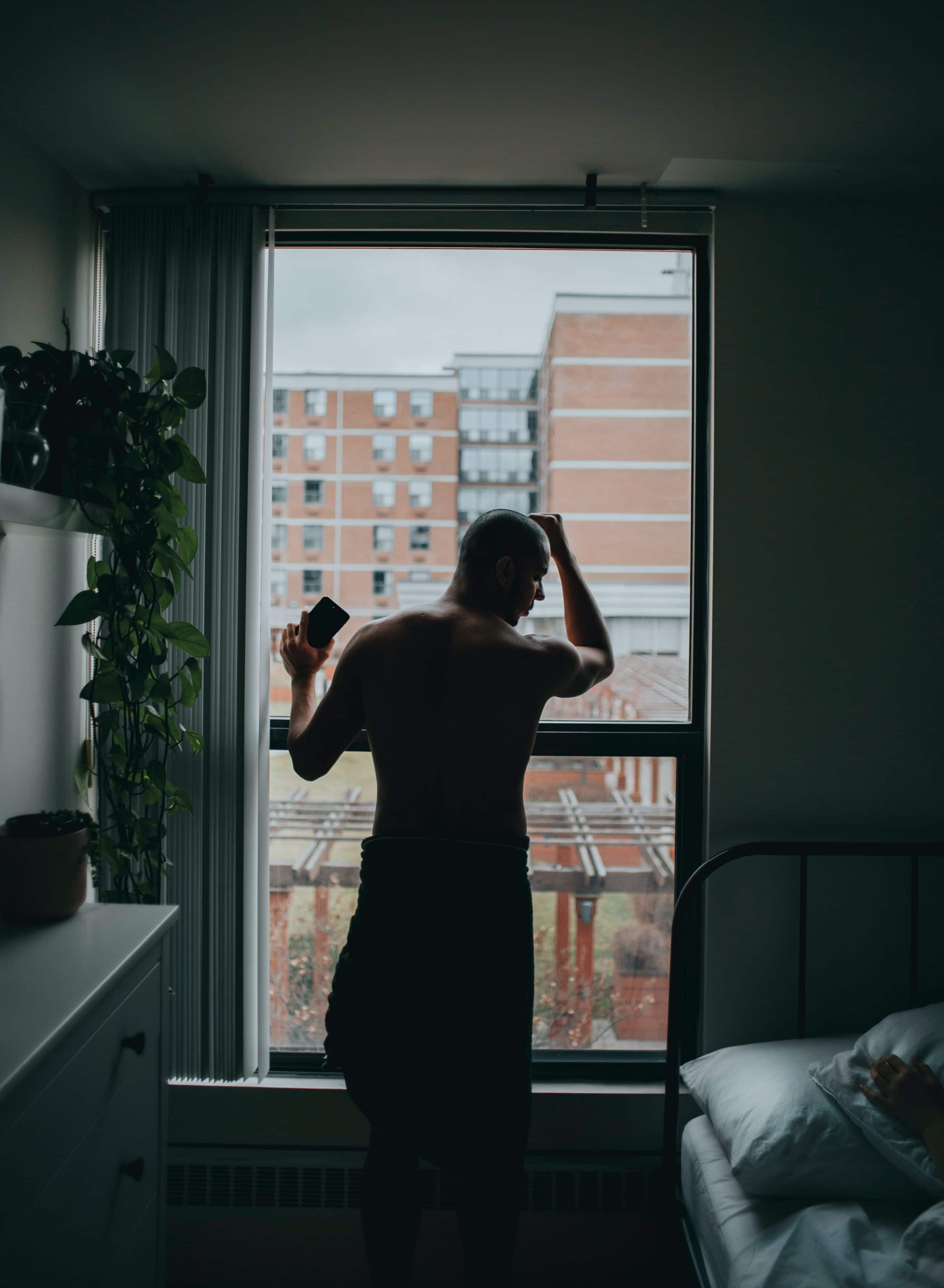 Oct202131
Poole Lie Detector Test reveals scary infidelity when a wife saw someone in fancy dress kissing her neighbour, she never would have guessed who it was. Geraldine's Case Frank and Geraldine enjoyed going all out for Halloween. They always decorated the house to have...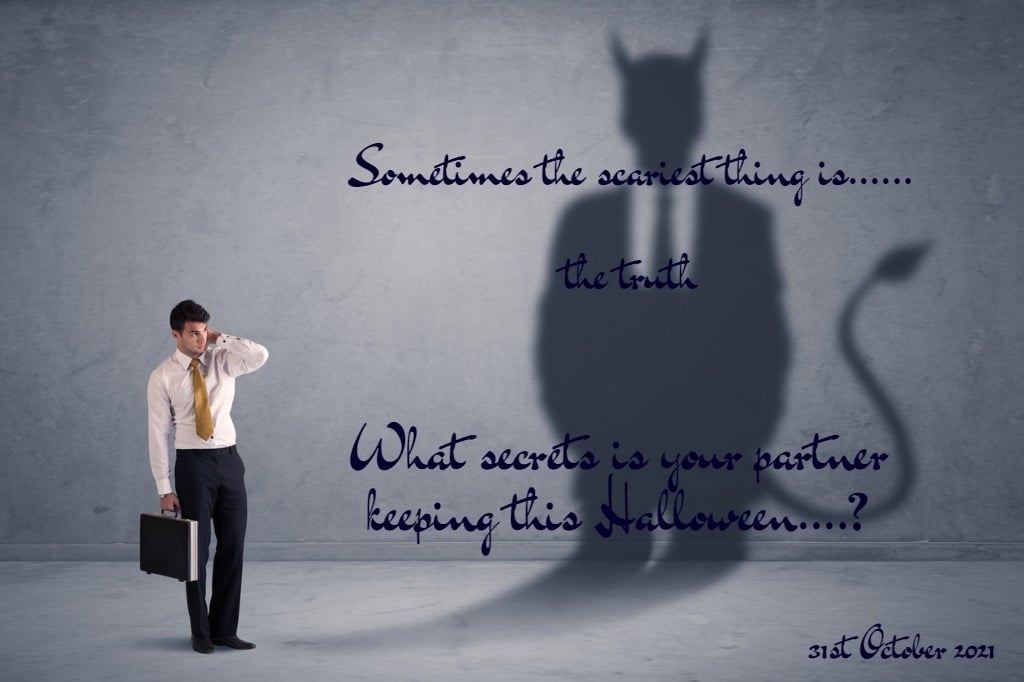 Oct202123
Our client booked a Birmingham polygraph test as a first step in proving that sexual assault in the office had happened to her. Sally's Case During lockdown Sally was happy working from home but now with restrictions lifted, she had to return to working in her...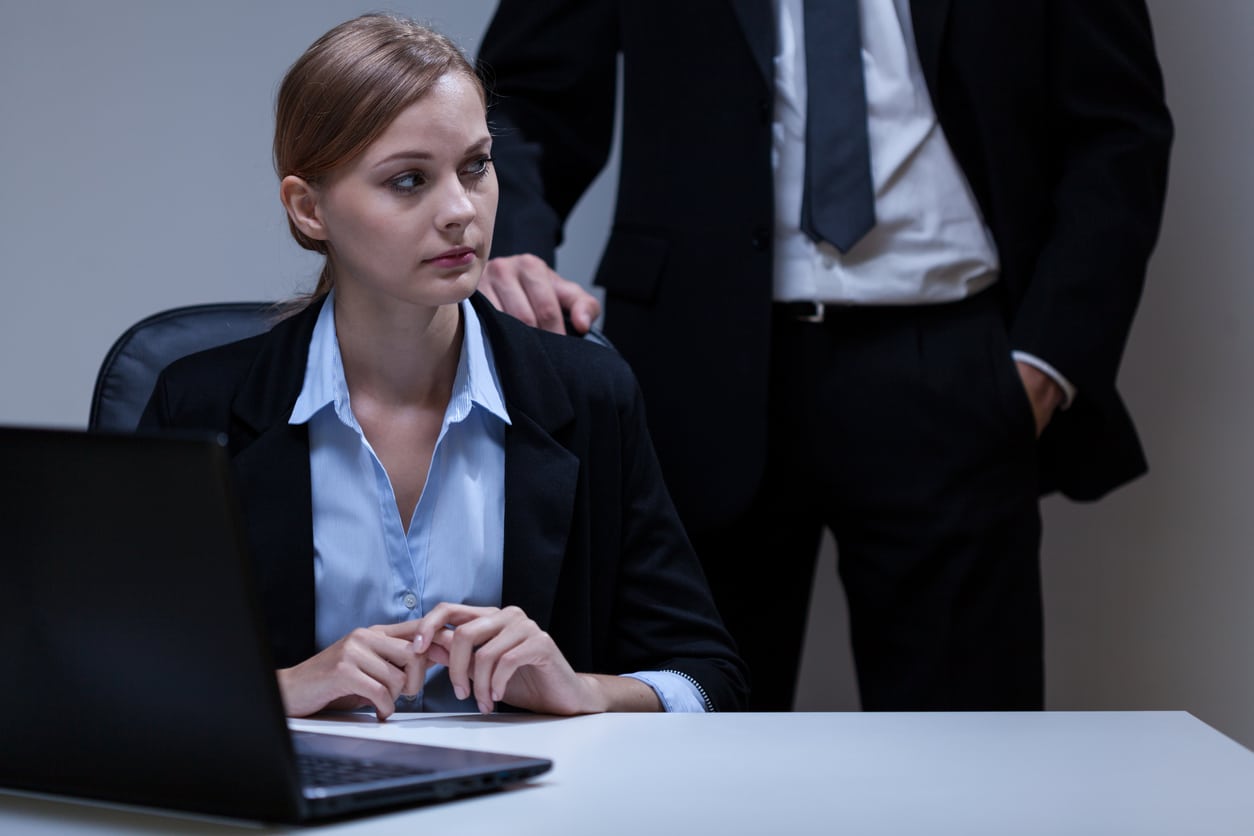 Oct202122
Our client discovered her husband was cheating on her 5 years ago, via a Maidstone polygraph examination. She never imagined she would need the polygraph again, but she did. Chloe's Case Five years ago, Chloe booked a Maidstone polygraph examination for her husband...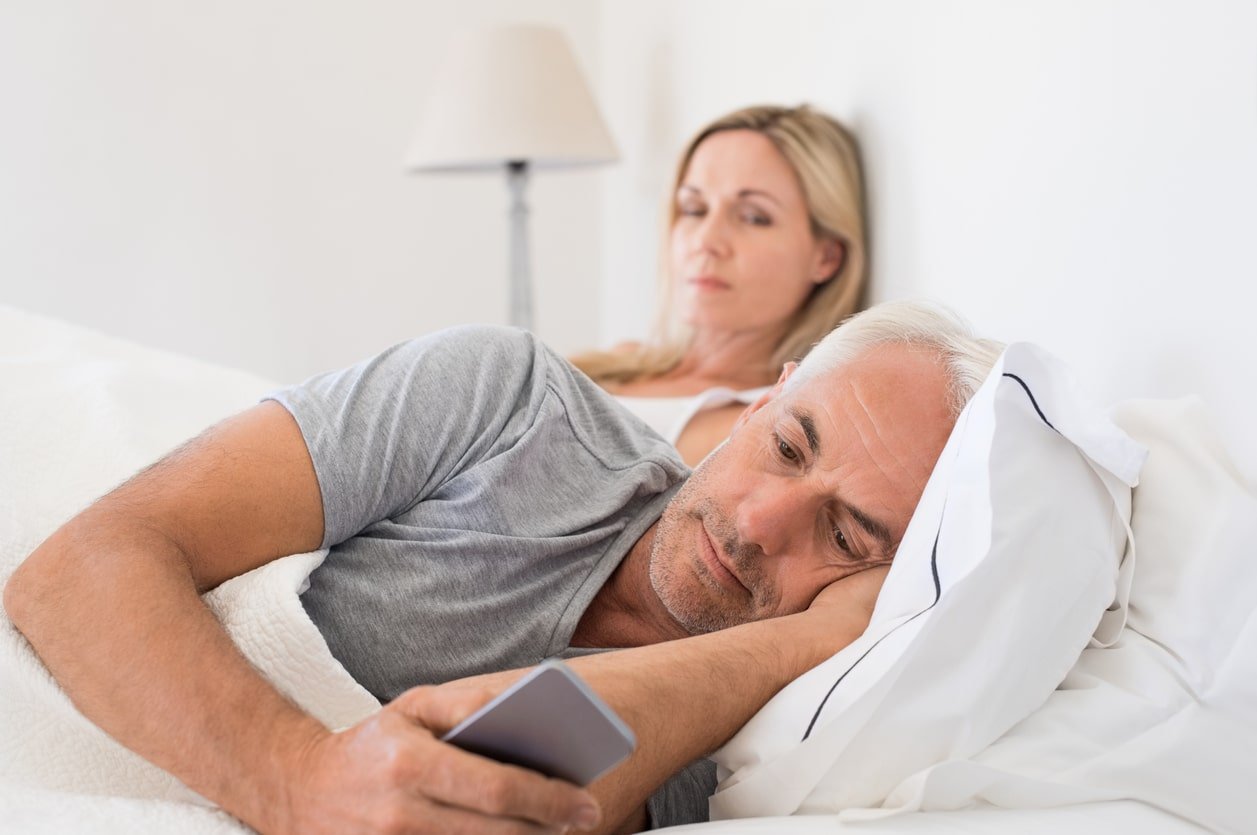 Oct202120
Being married to a cheating husband is not easy, especially when you forgive them. Our client ordered a Cheshire lie detector test when she had finally had enough of her serial cheating husband. Carmen's Case of Cheating Husband Carmen arrived in Britain from Spain...
Oct20216
Vast sums of money went missing from our client's elderly father's bank account. Suspecting carer fraud, he ordered a Portsmouth lie detector test.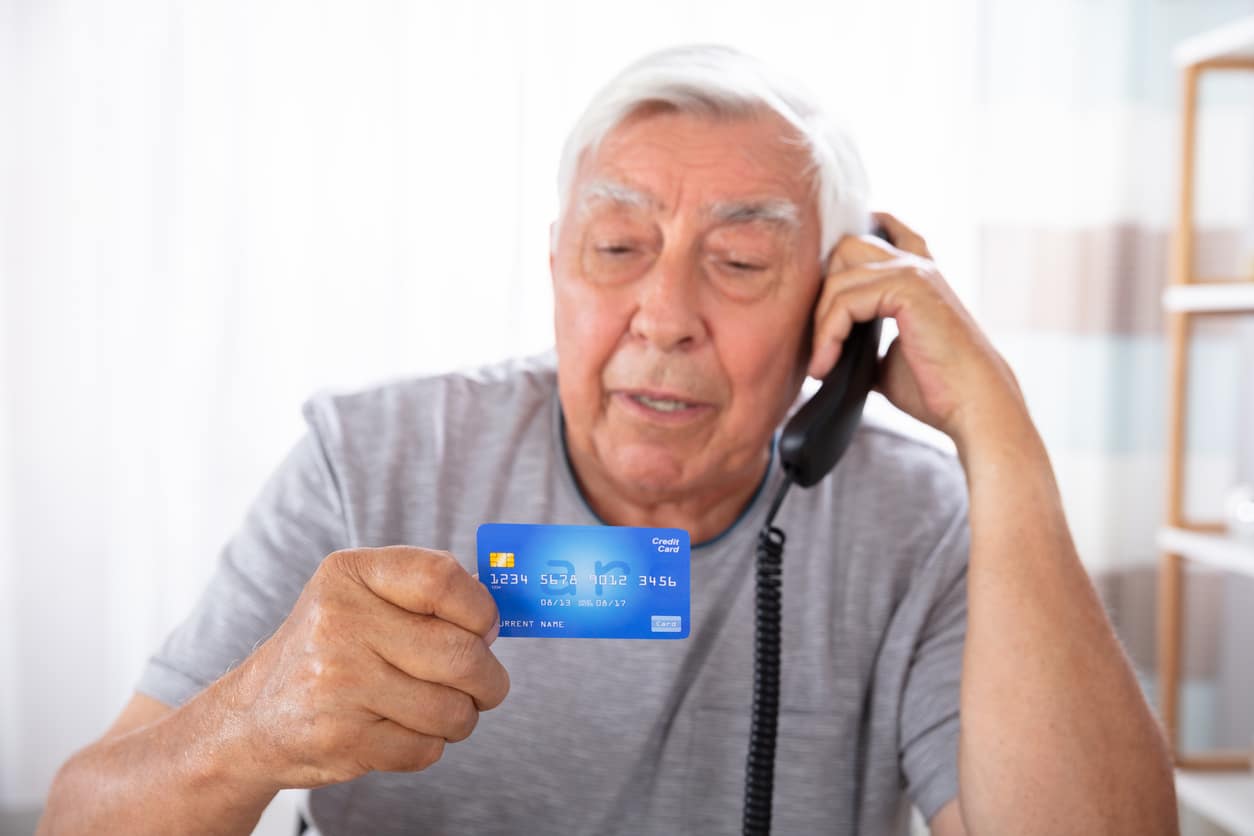 Oct20215
This query was responded to by one of our Yorkshire Polygraph Examiners. A husband says he is worried that a stranger may have slept with his wife.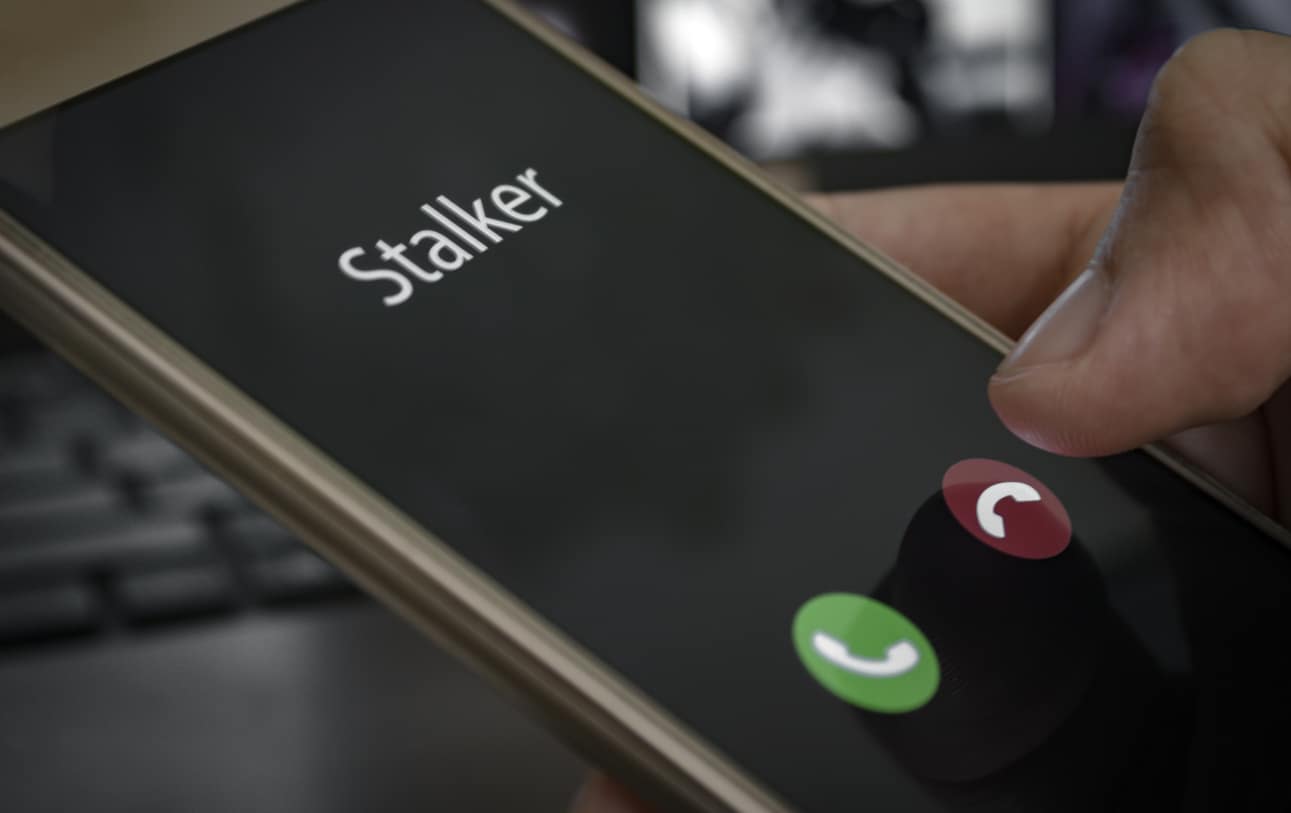 Oct20214
When our client's wedding was arranged by her parents, as was the custom in some Pakistani families, she was hiding a secret about her loss of virginity.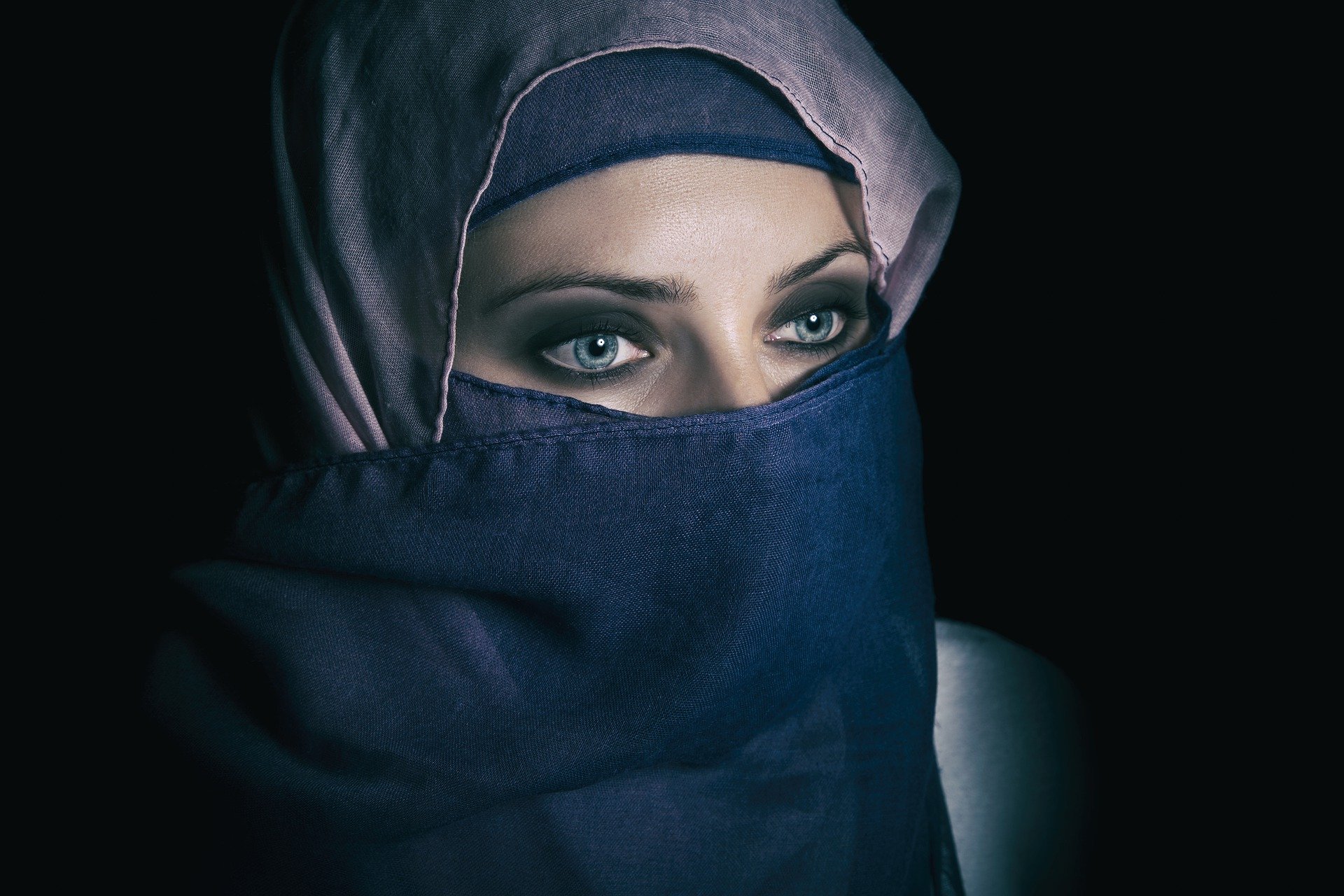 Oct20211
When our client learned that her partner had a profile on a dating site, she ultimately had to order a Cirencester lie detector test to establish the truth.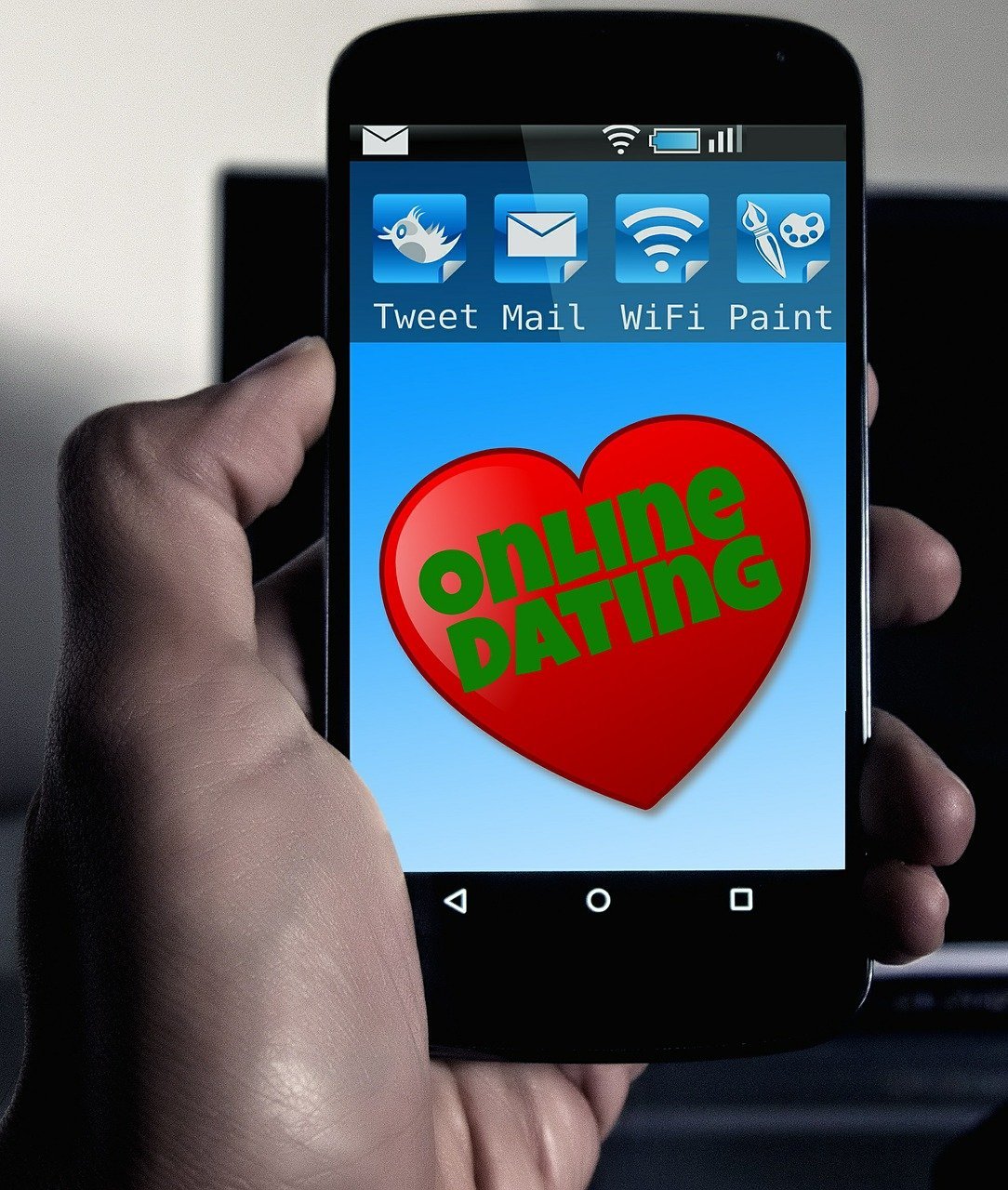 Sep202130
In our Lie Detector Test News Roundup - September 2021 there is a selection of case studies, news and controversial issues that have attracted our attention.
Sep202129
This query comes from a man who is worried about the lies his fiancé tells on a regular basis. Our Macclesfield Polygraph Examiner responded to it.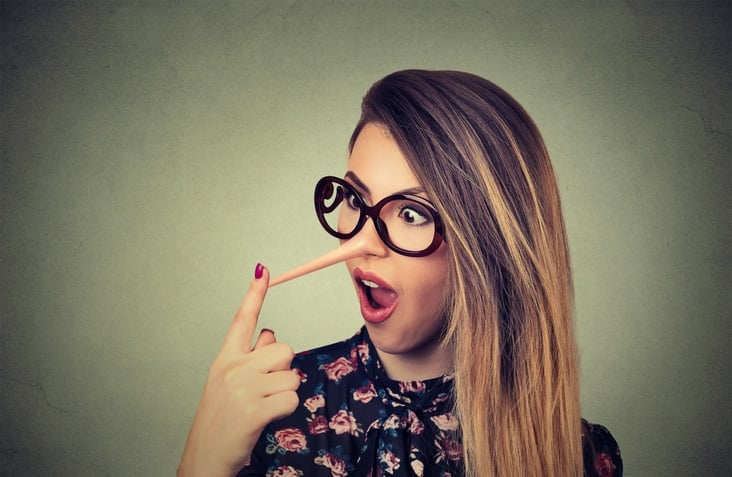 Sep202128
When his partner's ex-boyfriend was badly beaten up, our client was accused of doing it. Ultimately he ordered a Sutton Coldfield lie detector test to prove his innocence.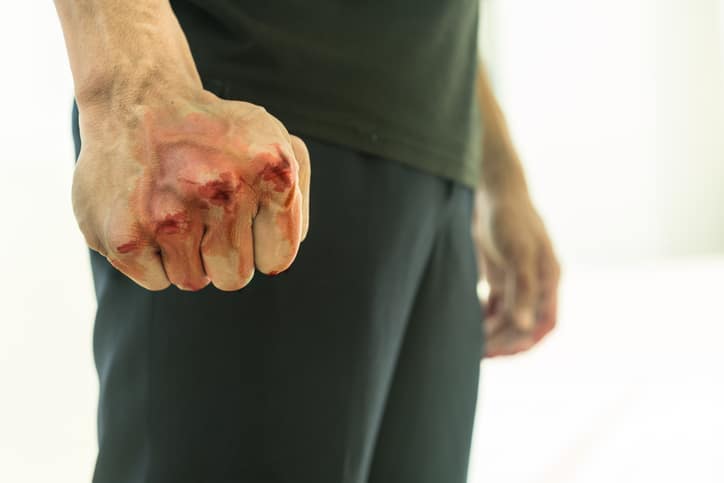 Sep202127
Lockdowns and everything associated with Covid 19 gave our client a lot more time to think about her relationship. She ordered a Swindon lie detector test to help establish her partner's commitment.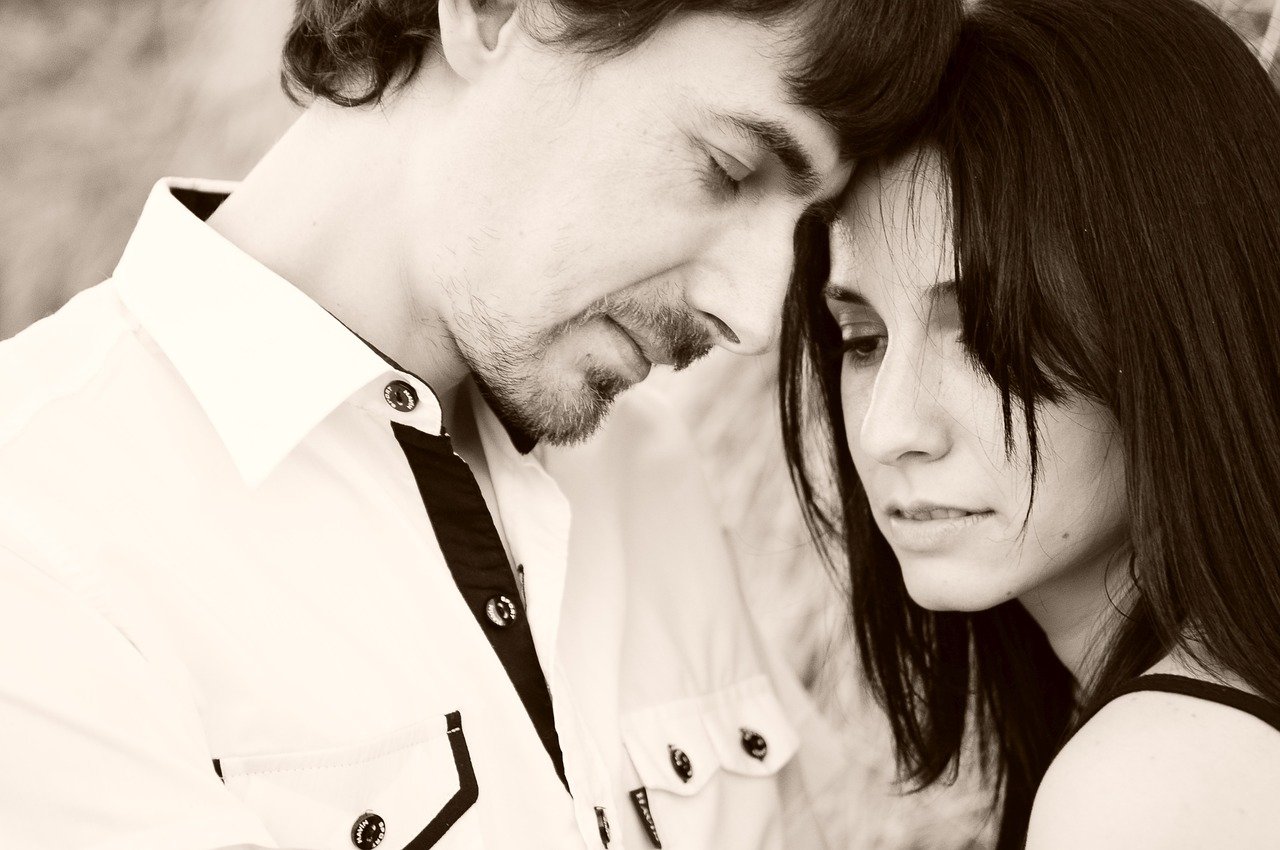 Sep202125
Our client went to extraordinary lengths to catch her husband cheating, until finally she booked a Manchester lie detector test.
Sep202124
The behaviour of his partner, when our client was working away, caused him to book a Hull lie detector test. The results were not what he expected.
Sep202123
Gaslighting within a relationship may not be something a victim is aware of, as our Crawley Polygraph Examiner explains.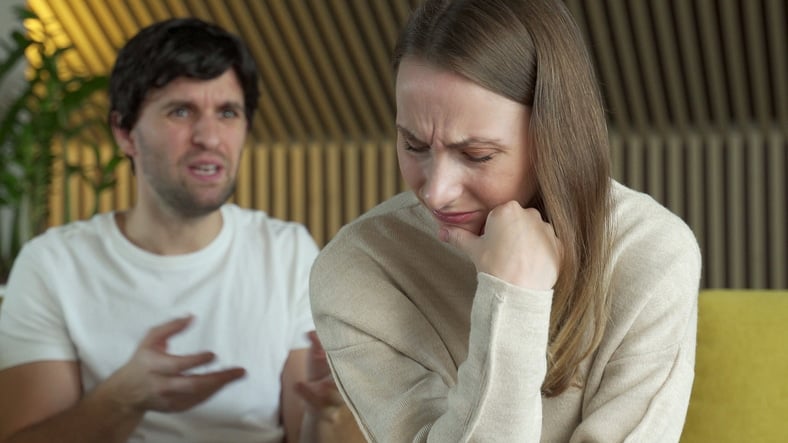 Sep202122
National Fitness Day means many things to many people. For some it is getting together to participate in a wide range of physical fitness activities. For others it is a day to focus on becoming mentally and emotionally fit.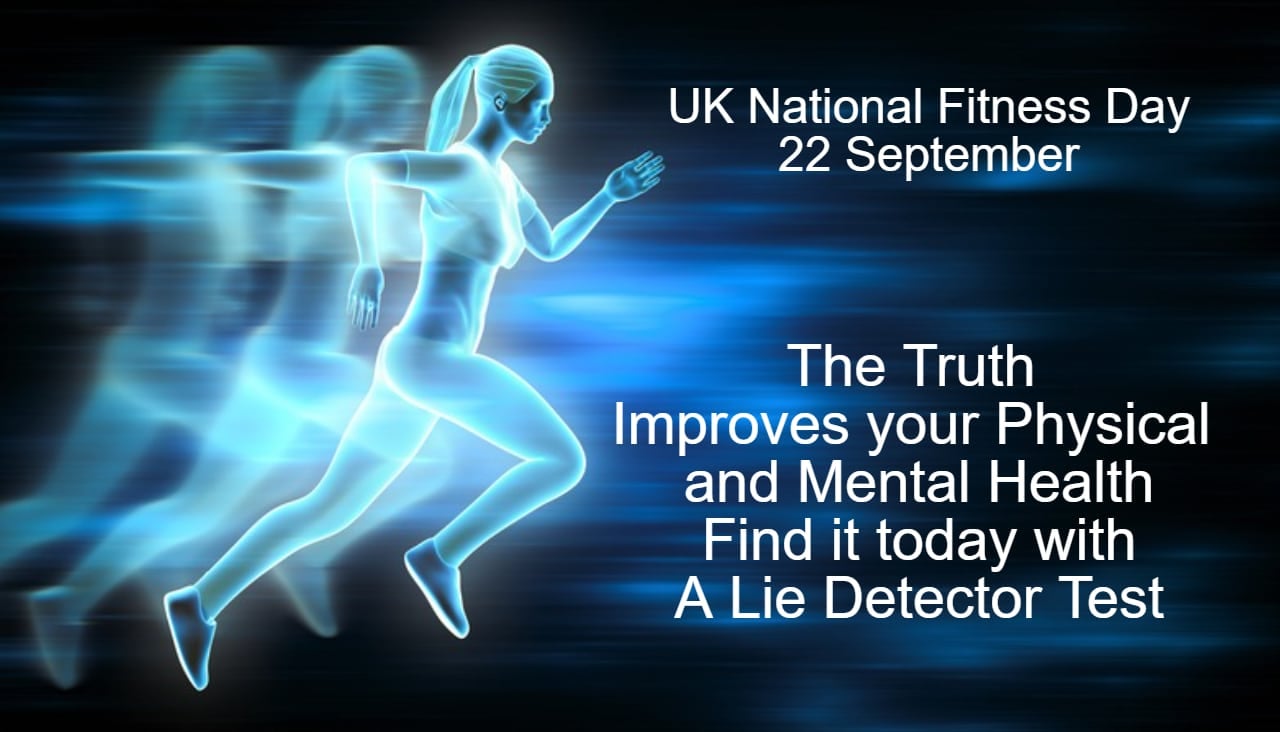 Sep202121
After our client had reported her partner for domestic violence, she regretted it. But with the help of a West Bridgford lie detector test, she got her life back on track.
Sep202120
When a trouble making neighbour caused problems in her relationship, our client took a Warwick lie detector test to resolve the issue.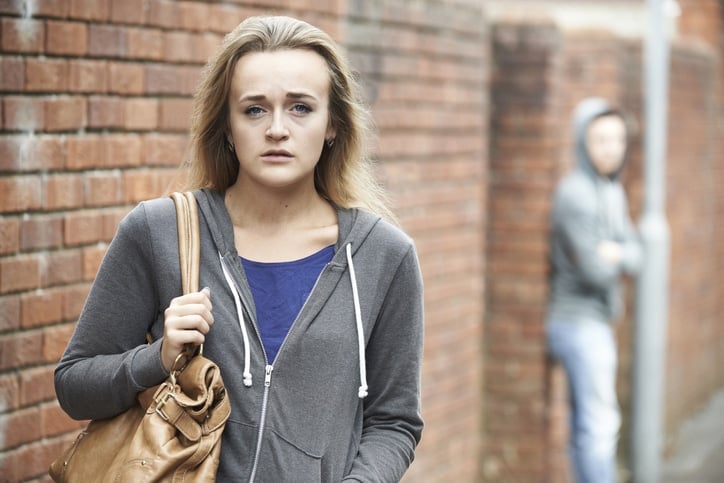 Sep202118
As Jeremy Kyle makes his comeback to broadcasting, after two years, our Reigate Polygraph Examiner reviews what caused him to be 'cancelled'.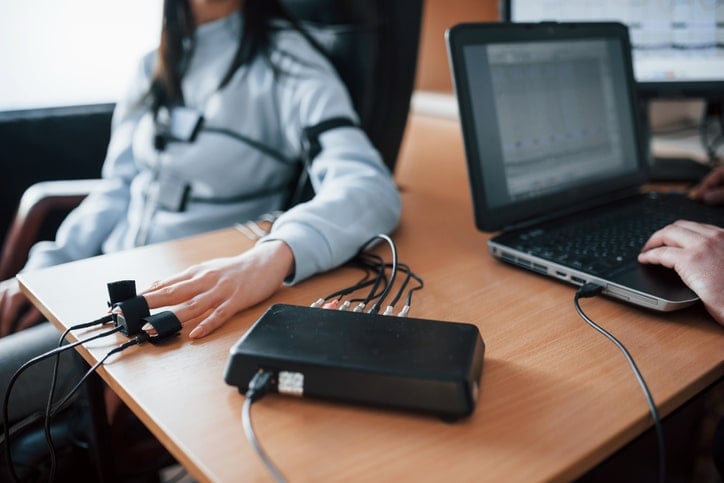 Follow us on Twitter to engage with our network of examiners and leading world polygraph groups
Join our community of followers and get regular updates on Facebook