Lie Detector Test Knowledge Hub
Latest news, social media watch, case studies and industry publications.
Sep 2022 17
Arron Banks, in a spat with Alastair Campbell on Twitter, tweeted he will be taking a lie detector test on Wednesday. He stated that he would be inviting Damian Collins and Alastair Campbell to do the same with "3 suggested questions".  Will they take him up on the offer?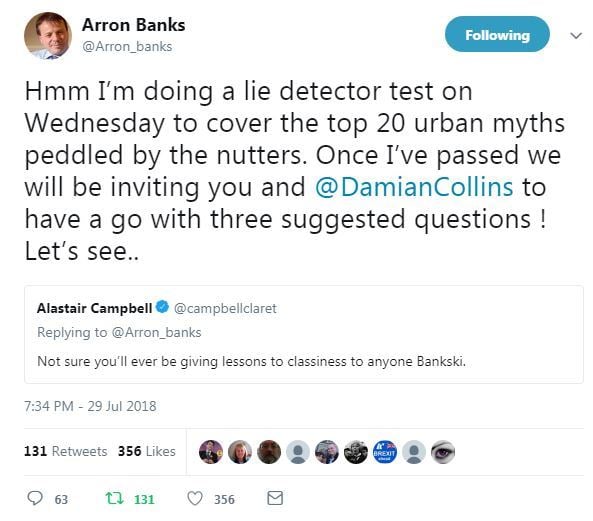 Follow us on Twitter to engage with our network of examiners and leading world polygraph groups
Join our community of followers and get regular updates on Facebook